In the Spring of 2017, Phi Sigma Pi introduced Recruitment Boost Initiative, a new Recruitment program aimed at supporting Chapters in discovering their potential for growth on their campuses. In the Summer of 2017, after a successful first term, the program was rebranded to Surge. Though this program's history is a short one, we're excited to add another big event to the timeline: winning a Pennsylvania Society of Association Excellence (PASAE) Laurel Award!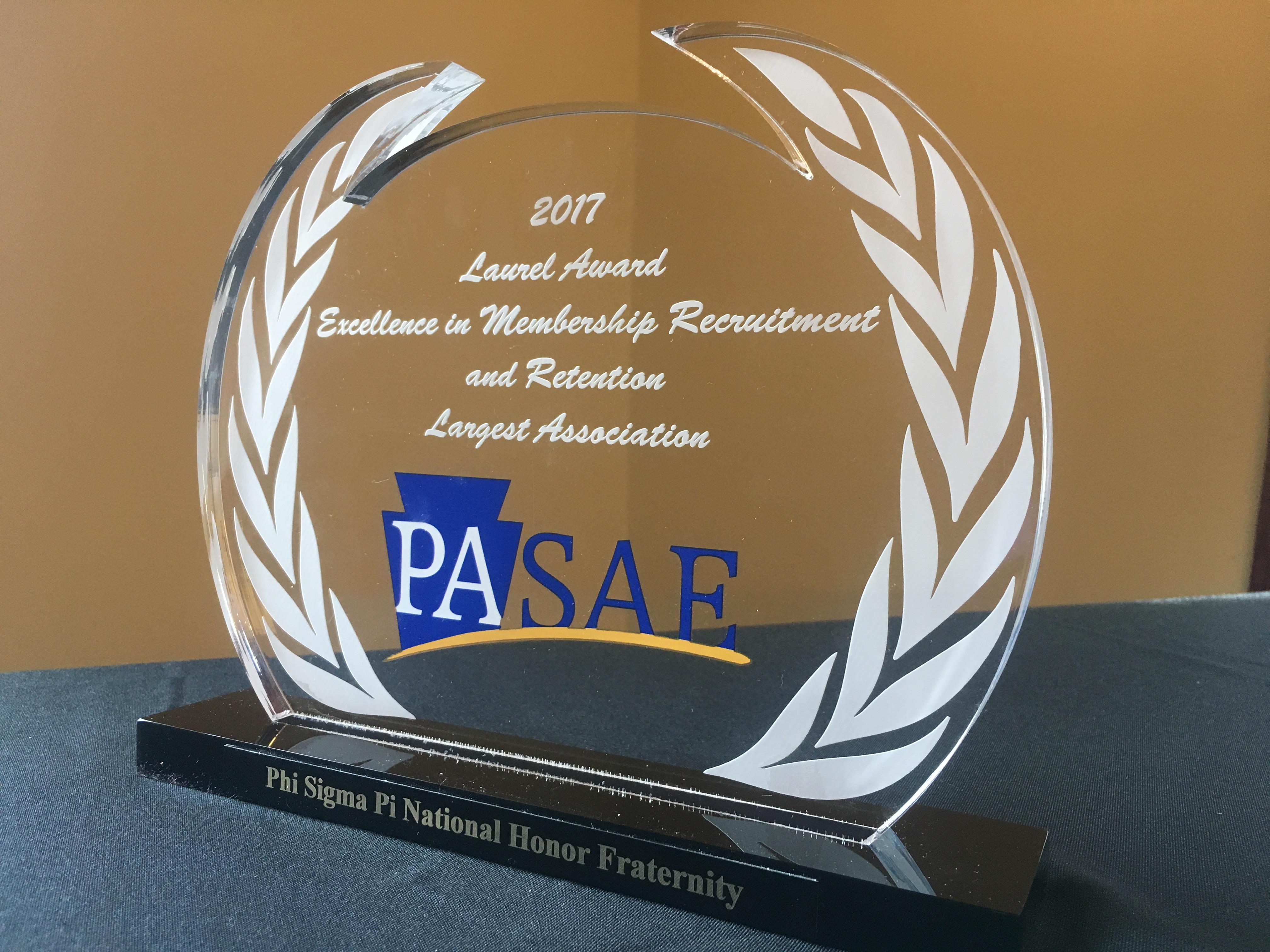 PASAE provides educational, leadership and professional development opportunities to Pennsylvania association executives and staff while connecting professionals to develop a strong community and drive success. In 2015, PASAE developed the Laurel Awards program, an annual presentation that honors and recognizes association achievements and excellence. On February 8, 2018, Phi Sigma Pi was awarded a Laurel Award for Excellence in Membership Recruitment and Retention, adding to Phi Sigma Pi's list of award-winning programs (Leadership in Action and Leadership Academy).
Seven National Staff Members were present to accept the award including those who work with Surge the closest: Director of Chapter Services Meaghan Kauffman, Marketing & Communications Assistant Casey Ellison and Media Production Coordinator Scott Parker. In her acceptance speech, Casey recognized that this program could not have been so successful without the hard work and passion of our Members.
To make the night even sweeter, National Staff met a Founding Member of the Alpha Iota Chapter (Montclair State University), who happened to be an attendee at the awards banquet. This was a simple reminder of why Recruitment is so important - to ensure the future success of our Chapters and develop more leaders who will further our mission of improving humanity with honor. That is what this award and the success of Surge represents.
If your Chapter would like to talk about how you can discover your potential for growth with Surge and ensure the future of your Chapter, please email recruitment@phisigmapi.org! 
---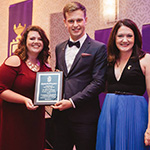 Do YOU want to be an award-winning Chapter? Submit your nominations for Phi Sigma Pi national awards. Award submissions are due June 15th, but don't wait - submit now!