Interested in serving as a Faculty Advisor for the local Phi Sigma Pi Chapter at your university? We would love to have you serve in this role! Read on to learn more about how to become a Phi Sigma Pi Faculty Advisor and resources for our current Advisors.
What can I expect?
Faculty Advisors play an important role in the Collegiate Chapter by building a bridge between the local Chapter and the University community. Chapters often have to navigate different university guidelines and procedures as well as Fraternity issues and Faculty Advisors are there to assist with these processes.
How are Chapter Advisors selected?
A Chapter Advisor of the Collegiate Chapter shall be appointed or elected by Members of the Collegiate Chapter in the manner approved by the Collegiate Chapter's sheltering institution. The Chapter Advisor shall be a member of the faculty, staff or administration of the sheltering institution.
*You are not required to be an Alumni Member of Phi Sigma Pi in order to serve as a Faculty Advisor.
What are some typical responsibilities of a Faculty Advisor?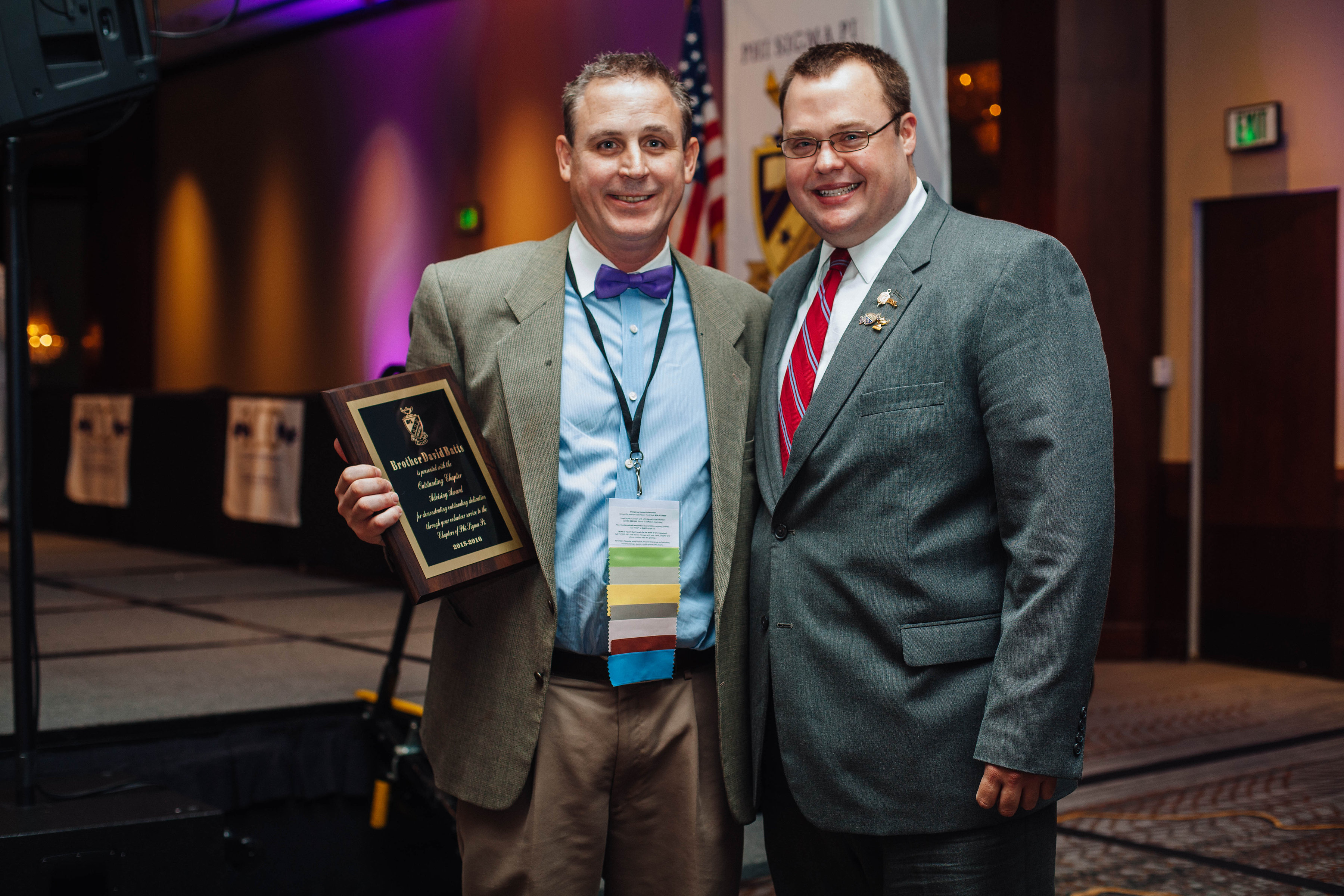 Assist the Chapter with day-to-day operations questions.
Provide guidance to Chapter Officers and Committee Chairs.
Encourage smart financial decisions.
Promote Phi Sigma Pi to other students on campus.
Attend meetings, ceremonies and events when possible.
A full list of duties is included in the Chapter Advisor Handbook. Contact the National Office at pspoffice@phisigmapi.org to speak with a National Staff Member who can connect your with the local Chapter at your University. 
Thank you for your interest in serving as a Phi Sigma Pi Faculty Advisor!
Upcoming Webinars
Faculty Advisor Webinar- Conflict Within Chapters
Tuesday, February 26th at Noon- 12:30 PM