There are many ways for our Members to give back to the Fraternity. On the National level, we have a variety of volunteering opportunities based on your skills, professional experience and time availability. Each position allows Members of the Fraternity, both at the collegiate level and as Alumni, to continue to serve and work to improve humanity with honor. Apply for a committee, our Chapter Excellence Board, volunteer position or Leadership in Action Facilitator below.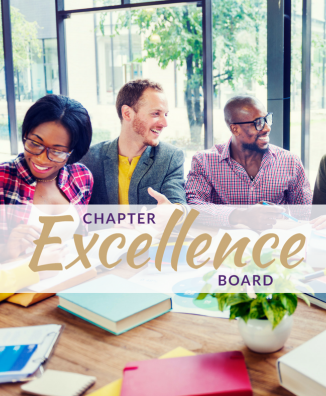 Chapter Excellence Board
The Chapter Excellence Board (CEB) is to be an extension of the National Office's Chapter Services team in order to provide support from engaged and knowledgeable Alumni. Chapter Excellence Board volunteers are to serve as educators, coaches and mentors to assist Collegiate Chapters in implementing strong and successful operational practices. Advisor responsibilities and support correspond to the Chapter Standards of Excellence evaluation method.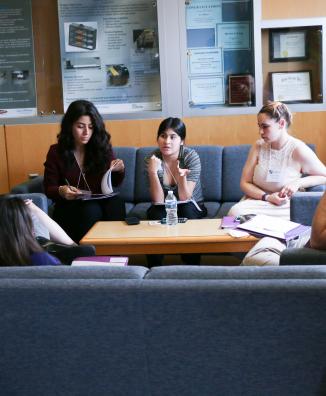 National Development Committee
As per the National Constitution, "the National Development Committee shall be chaired and administered by the National President. Committee Members shall include Members in good standing who are appointed to the Committee by the National President. The Committee Members shall participate by invitation in actions and research led by National Officers to further the National development of Phi Sigma Pi."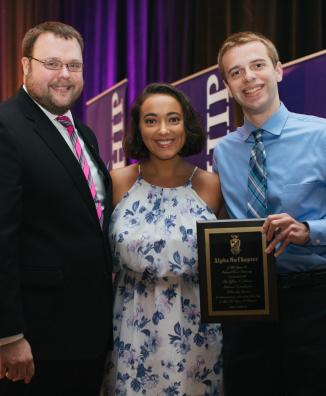 Awards, Scholarship & Emblem Committee
As per the National Constitution, "the Committee shall be responsible for reviewing the Chapters' scores for the National Awards, recommending recipients of Distinguished Service Keys to the National Council, and recommending candidates for National Honorary membership status. The Committee shall also be responsible for making recommendations to the Grand Chapter when changes are deemed necessary to the emblems, jewelry, insignia and official songs of Phi Sigma Pi."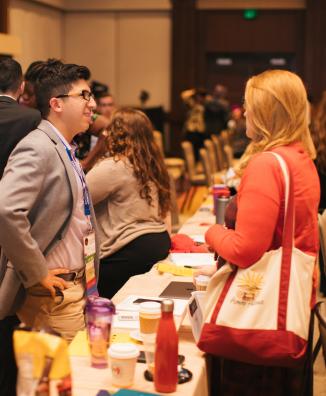 Constitution and Chapter Standards Committee
As per the National Constitution, "the Constitution & Chapter Standards Committee shall be chaired by the National Senior Vice President. [...] The Committee shall be responsible to investigate and consider improvement of the National Constitution and to make recommendations to the National Council and Grand Chapter for revision when changes are deemed advisable. The Committee shall explore methods in which Chapters can be educated on Parliamentary Procedure and Phi Sigma Pi governing documents. The Committee shall review all proposed amendments to the National Constitution for consistency in language and format compliance."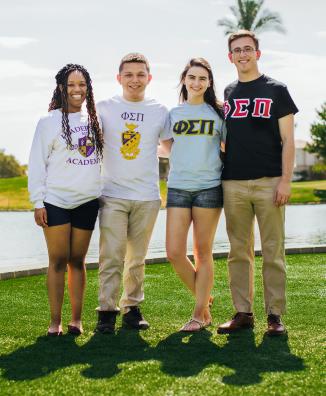 Diversity Committee
The 2018 Grand Chapter voted to create an ad hoc committee to research the various forms of diversity within Phi Sigma Pi. This committee will provide a report at the the Grand Chapter Meeting.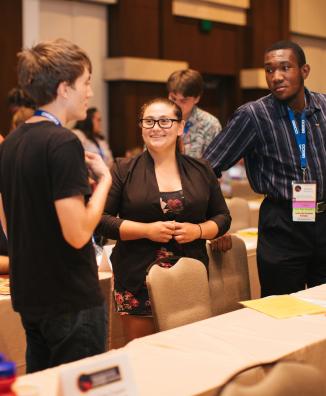 Convention Billing
With the rising costs of the Convention experience, the National Office has proposed billing Chapters in advance. This is to ensure that they have a representative present and to make sure that no individual Delegate is paying to attend National Convention on their own since it is Constitutionally required that a Chapter support their Delegate financially in their attendance at Grand Chapter. The Vice President of Finance will work with the committee to address the concept of pre-convention billing. This committee will provide a report to the 2019 Grand Chapter.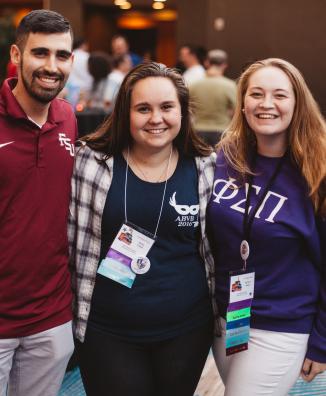 Alumni Engagement Committee
This committee will explore Alumni engagement and ways the National Fraternity can support and expand our involvement of Alumni Members.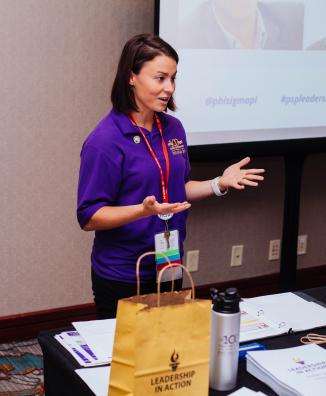 Leadership in Action Facilitator
Give back to Members of a Collegiate Chapter near you by facilitating a Leadership in Action Module. The Leadership in Action program consists of dozens of interactive Modules for Members, which are flexible courses based on leadership skills and soft skills that can be applied immediately to the participant's daily life. Examples include time management skills, giving/receiving feedback, managing stress and how to communicate in tough situations. Volunteer by teaching and facilitating these topics to collegiate Members.