Scholarships and Awards - Access to scholarships for both undergraduate and graduate members.
Community Service - Get involved in community service projects led by Chapter leaders.
Social Events - Extend your social network by participating in a variety of activities.
Professional Training - Access our award winning soft-skills leadership training program (Communication, Diversity & Inclusion, Managing Stress, etc.).
Graduation Honors - Receive your honor cord to wear proudly on your graduation day.
Leadership Opportunities - Hone your leadership skills by serving in any number of a local positions, such as Chapter President, Secretary, Historian, Fundraising Chair and Service Chair.
Marketplace - Once a Member, take advantage of the many Marketplace sponsors to show off your pride.
Letter of Recommendation - Upon request, Members who achieve our leadership program certificate can receive a personalized letter of recommendation highlighting your achievement and detailing your leadership training focus.
Participate in the annual National Event - Our National Convention consists of a general business session, Leadership training, keynote speakers.
Networking Platform - Access the Members Only networking platform to share ideas, seek job postings and mentoring opportunities.
Partner Discounts - Gain discounts through our trusted affiliate partners, like GEICO.
Expanding Your Network - Oftentimes the students in your everyday are those within your given major and/or living learning community. While this is very beneficial, Phi Sigma Pi provides an opportunity for you to interact with students in various majors and diverse backgrounds. This expand your on campus network.
Inducted Member Items - Receive Membership Pin, New Member Handbook, Car decal, Custom Member certificate, and recognition in national magazine.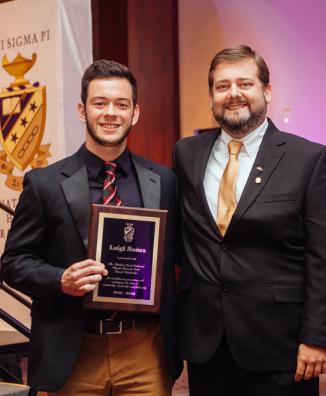 Scholarships
We offer two scholarships every year: the Richard Cecil Todd & Clauda Pennock Todd Tripod Scholarship or the Rolla F. Wood Graduate Scholarship.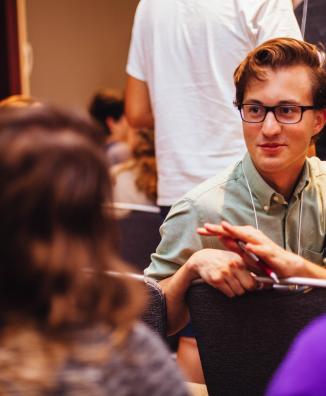 Leadership in Action
Leadership in Action (LiA) is Phi Sigma Pi's award-winning certification program. Develop your leadership, professional and personal skills with interactive Modules and Lunch & Learn Webinars.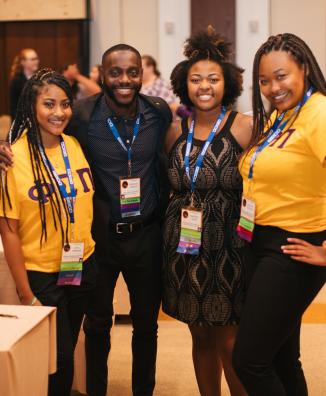 National Convention
Our Annual National Convention consists of the Grand Chapter Meeting, Banquet & Awards Presentation as well as Leadership in Action and fellowship programming.
The 2020 National Convention is taking place in from July 22-26, 2020.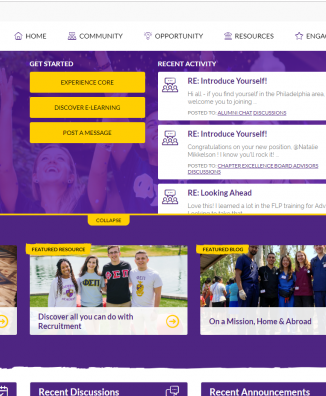 CORE
CORE is Phi Sigma Pi's new online Member community platform! CORE was developed to connect all Members, Collegiate and Alumni, and provide a place to network, discover resources and participate in thoughtful discussions. The CORE experience is driven by our Members. Members can update their profile, join community discussions and network with Alumni in their professional field.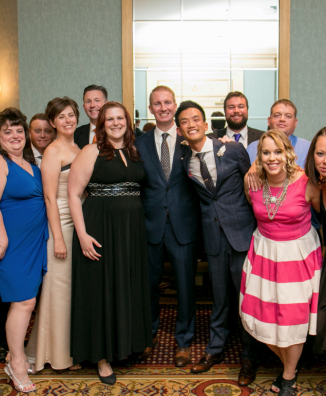 Fellowship
You'll meet and become friends and Brothers with people you would have never had the opportunity to meet without Phi Sigma Pi. Many of our Members become friends for life. They'll be the ones you invite to go with you on vacation, they'll be there to cheer you on as you graduate with your Master's degree or finish a marathon, the groomsmen and bridesmaids at your wedding and the "aunts" and "uncles" to your future children. When we say "Brotherhood is for Life," we mean it.