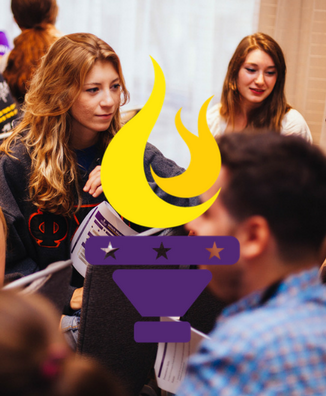 Modules
The Leadership in Action program consists of dozens of interactive Modules for Members, which are flexible courses based on leadership skills and soft skills that can be applied immediately to the participant's daily life. Modules tackle a variety of topics that can help you take your leadership skills to the next level and leave you better equipped to empower your fellow Members and handle situations within your Chapter and in the workforce. Examples include time management skills, giving/receiving feedback, ways to manage stress, how to communicate in tough situations, etc.
Modules are available at:
National Convention (10 points)
ICR Events (8 points)
Chapter level by a Member who went through Facilitator Training at a National Convention, Leadership Academy, National Staff visit or virtually. (6 points)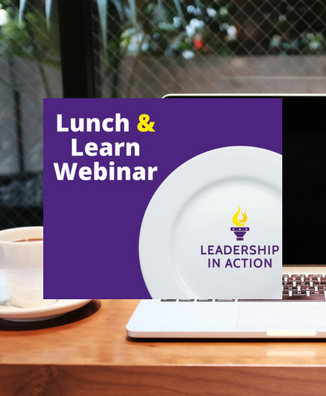 Lunch & Learn Webinars
The Leadership in Action Lunch & Learn Webinar Series teaches Members about new leadership skills and how our Fraternity can work with their organization By participating in a Lunch & Learn Webinar, Members get 8 Leadership in Action points.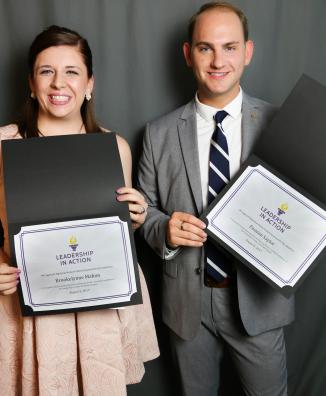 Certification
Once you earn 75 points and become Certified in Leadership in Action, you will receive:
Leadership Certificate

National Recognition (including on the Phi Sigma Pi Wiki Page and acknowledgment on the Phi Sigma Pi Blog and at National Convention)

Leadership in Action Pin

Resumé Talking-Point
Becoming Certified in this program shows your future potential employer or graduate school interviewers that you are dedicated to bettering yourself and your leadership skills.
"I think it's important to empower other people with the tools necessary to be a successful leader. LiA allows people to be open about what they are struggling with. From there, Facilitators can give them advice or help them think about their problems in a different way."

 
"What I love about facilitating Leadership in Action Modules is being able to work on my public speaking. It's a great way to help you learn how to better speak in front of groups of people, and what better way to work on it, than in front of your Brothers?"
"Leadership in Action is an amazing opportunity to learn more about yourself and grow as a leader and friend. Facilitating Modules has been a true blessing in bettering my public speaking skills, but it is even more humbling to see others stand up and show their own leadership. I've been able to have deeper conversations and great discussions with Brothers with whom I don't speak often or spend a lot of time, so LIA also provides the space to foster fellowship."
"LiA is an amazing program in that it allows Brothers to learn and share skills with each other that can be utilized in day to day life, both inside and outside PSP! I love that the Modules not only provide an environment where Brothers are comfortable addressing things we can improve upon, but also guide us in coming up with ideas on how to do so!"