2018 National Convention will be held in Phoenix, Arizona from July 25 through July 29, 2018, and there are a few reasons why this is a special one. One of those reasons is the combination of Alumni Convention through special Alumni Track programming. In our last NC18 blog, we talked about the resort and how to get there. Today is all about our Alumni and the experience that awaits you in Phoenix!
Registration Options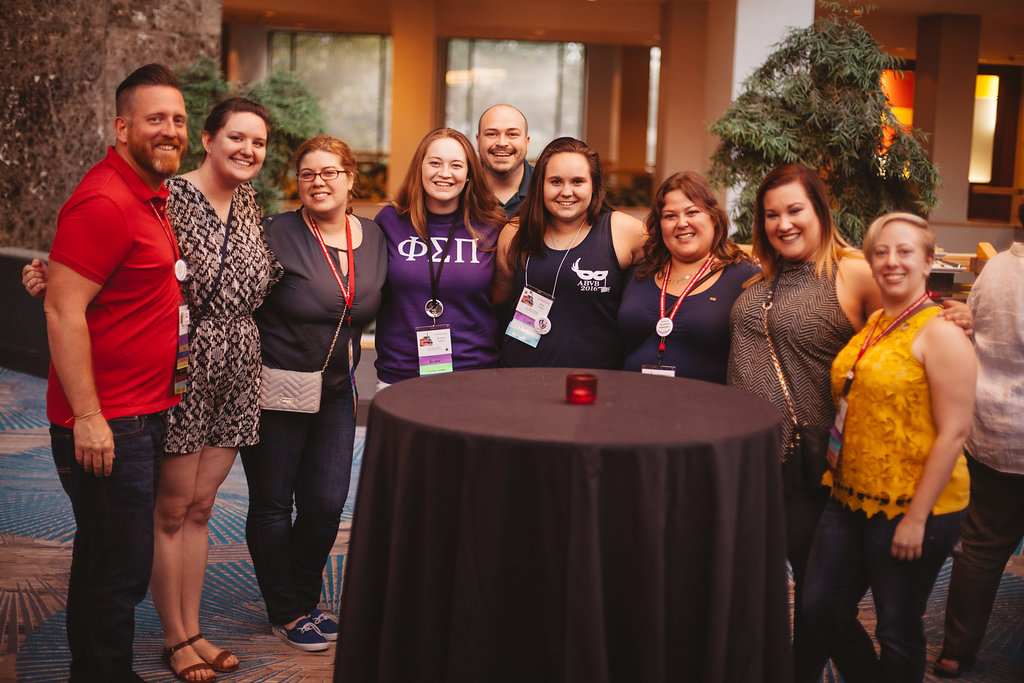 When an Alumni Member registers for the 2018 National Convention, there have three registration options.
Full Registration (Alumni Member): This option is for our Alumni who plan to attend the whole Convention (Wednesday, July 25 through Sunday, July 29). If you are a  Delegate at Grand Chapter or want a longer stay in Phoenix, this one's for you!
Partial Registration (Alumni Member): This option is for Alumni who plan to attend Convention from Friday, July 27 through Sunday, July 29 only.
Banquet Only: This option is for Alumni who only plan to attend the Banquet and Awards Ceremony on Saturday, July 28.
Alumni are welcome and encouraged to bring a guest! Whether it's a friend, family member, significant other or anyone else, we have registration types for them as well.
Full Alumni Guest Registration (Non-Member): Wednesday, July 25 through Sunday, July 29
Partial Alumni Guest Registration (Non-Member): Friday, July 27 through Sunday, July 29
Alumni Programming
The full National Convention schedule can be found in the Registration Packet. While Alumni are invited to join in on any National Convention programming, including all Leadership in Action Modules, the Service Project and the Keynote Speaker, we have some special programming that is just for our Alumni! We call this the Alumni Track.
Alumni Volunteer Orientation: Are you interested in serving as a Volunteer for Phi Sigma Pi? Come learn about what opportunities exist and the responsibilities of volunteers to see which one will be the best fit for you!
Alumni Leadership in Action Module - Managing Up: The reality of today's workplace is that individual success depends not just on how well you do your job, but on how well your supervisor does theirs. A supervisor's role is not one of command and control, but of collaboration. The principles of managing up are designed to make your supervisor's life easier. However, you'll find that becoming in tune with their needs and supporting their daily obligations in turn, benefits you. Your work life will run smoother, you'll encounter less conflict and you'll make a positive impression on your supervisor, ultimately forging a successful relationship.
Native American Dancers: Native American Dancers share their culture and history through song and dance.
Western Spirit- Scottsdale's Museum of the West: Celebrate the art, history and unique stories of the 19 states of the American West. It features hundreds of historical and contemporary paintings and sculptures by a wide range of artists, plus ongoing exhibitions of authentic Old West artifacts. You will not want to miss this opportunity to visit the nation's "best western museum!" Add-on price includes museum admission and roundtrip transportation.
NAA Reception: The Phi Sigma Pi Foundation invites NAA Members, local Alumni and Graduating Seniors to gather for conversation and light fare.
Alumni are also invited to connect with Collegiate Members through a Sand Castle Competition and enjoy our Keynote Speaker, Kevin Wanzer, who has been noted nationally as one of the most effective and entertaining speakers for inspiring and empowering audiences. In between programming, kick back in our Hospitality Suite, exclusive for Alumni Members to gather, relax and network.
Enjoy Your Vacation
Aside from planned activities, there is much to do at the Scottsdale Resort and Spa to fill out your Phoenix vacation that will be fun for the whole family!
Enjoy live music every evening.
Play a round (or two) at the Gainey Ranch Golf Club.
Pamper yourself at Spa Avania.
Get adventurous on the 28-foot Rock Climbing Wall.
Soak up the sun at the 2.5-acre water playground with 10 pools.
Enjoy the sites on a hot air balloon ride or desert adventure tour.
Check out all of the activities available to you and your guest at the resort!
Registration for the 2018 National Convention closes on June 15. We hope to see you and your guests there! REGISTER NOW!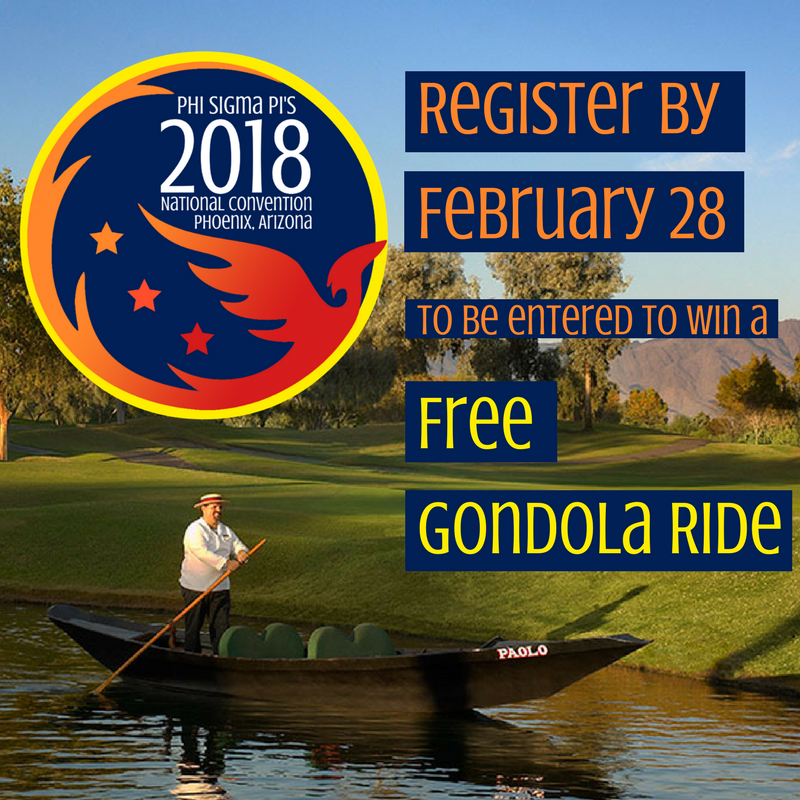 Win a FREE Gondola Ride!
All Members who register for National Convention by February 28th will be entered to win. Five lucky winners will enjoy a ride in an authentically handcrafted Italian Gondola boat on the resort's seven-acre lake while being serenaded by a classically trained singer!