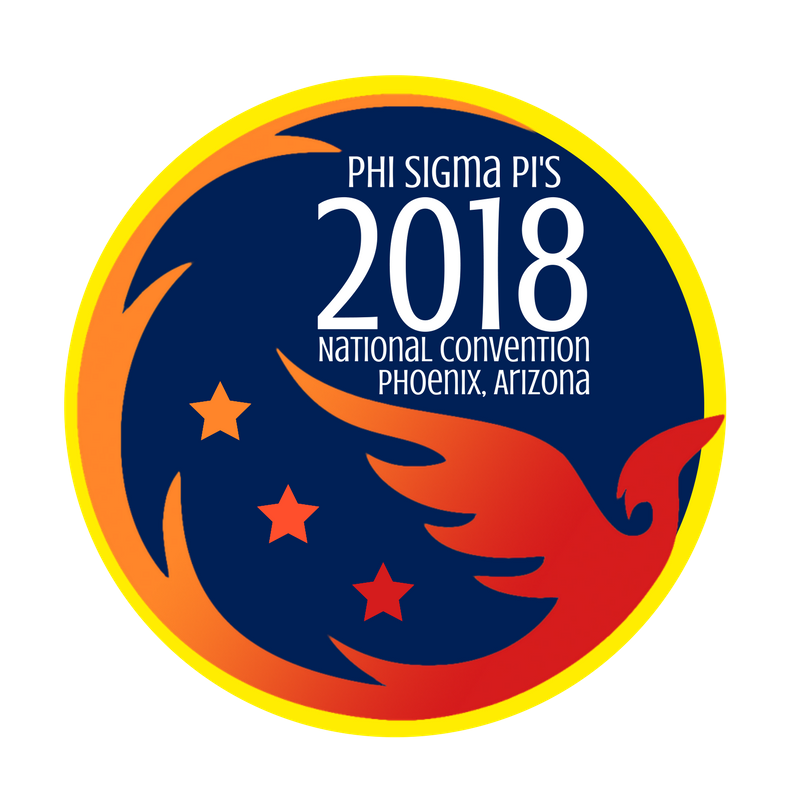 2018 National Convention
July 25-29, 2018  |  Phoenix, AZ
That's right. We're heading west for the first time EVER for the 2018 National Convention.
Important Dates and Information
Host Hotel: Hyatt Regency Scottsdale Resort & Spa at Gainey Ranch
Registration Deadline: June 15, 2018
Registration will open in December.
---
2017 National Convention Wrap-Up
We'd like to congratulate our 2017 Award and Scholarship Winners:
Dr. Jack Thornton Outstanding Chapter Advisor Award - Charlin Jones-Chavez (Epsilon Mu Chapter)
Steven A. DiGuiseppe Excellence in Administration Award - Alpha Mu Chapter 
Josh and Britt Marder Excellence in National Philanthropy Award - Beta Pi Chapter 
Charles W. Chance Excellence in Alumni Relations Award - Alpha Lambda Chapter and Alpha Mu Chapter 
Jeffrey L. Johnson National Interchapter Fellowship Award - Beta Pi Chapter 
The Sanders P. McComsey Most Improved Old Chapter Award - Gamma Upsilon Chapter 
Dr. Eldo L. Hendricks Excellence in Scholarship and Programming - Epsilon Sigma Chapter 
C.H. McClure Single Service Award - Alpha Lambda Chapter and Gamma Tau Chapter 
Claude A. Phillips Excellence in Fellowship Award - Gamma Eta Chapter 
Richard Cecil Todd & Clauda Pennock Todd Tripod Scholarship - Finnian Saylor (Alpha Lambda Chapter '18)
Most Outstanding Alumni Chapter - NYMAAC and Capital Alumni Chapter
Joseph Torchia Outstanding Chapter Award - Alpha Lambda Chapter 
Distinguished Service Key - Jonah Goodman (Delta Alpha Chapter '01)
The following Chapter received their Charters at the 55th Annual Banquet and Awards Ceremony:
Eta Eta Chapter (Oakland University)
Eta Iota Chapter (Longwood University)
Eta Kappa Chapter (Robert Morris University)
Eta Mu Chapter (Rowan University)
Eta Lambda Chapter (University of the Sciences)
Greater Boston Alumni Chapter 
The amended National Constitution reflecting the changes made at the 2017 meeting of the Grand Chapter is available now.