"Hearing that I would be in the Macy's parade was absolutely surreal," said  McGinley. "I always loved watching it on television with my family every year, and I knew that someday I would want to watch it live. I had never even considered the possibility that my first time watching it live would be from in the parade." McGinley started marching in high school and hasn't stopped since. For Feathers, he fell in love with the alto saxophone in fifth grade and has been marching since eighth grade. "Being in marching band has always been an outlet for me. When I'm in marching band, the rest of the world is gone and I just focus on my music and marching," said Feathers.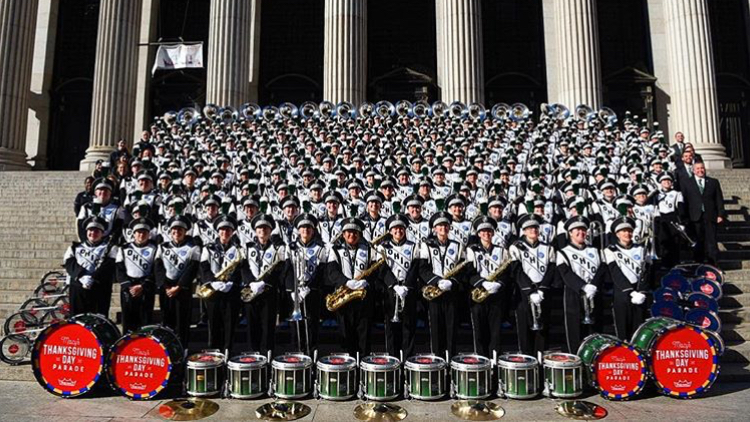 The Ohio University Marching Band, nicknamed The Marching 110 for it's 110 original members, was founded in 1923 (but practically reinvented in 1967 during what is called "The Big Switch") and requires its members to audition every season. This was the third year that the Marching 110 performed in the Macy's Thanksgiving Day Parade, having performed in 2000 and 2005 as well. In order to march in the parade, there is an application process and you can only be chosen once every five years. This year, the fiftieth anniversary year for the Marching 110, was the perfect year to apply. Their approval to march alongside eleven other selected marching bands was announced by a Macy's Parade representative at their end of the year jam session in April 2016. "I was so pumped," said Feathers. "My heart started beating out of my chest and we threw so much confetti in the room. I was just so thrilled knowing that I would be in the most famous parade in the country."
However, neither McGinley nor Feathers were very excited about the early morning on the day of the parade. The marchers woke up around 1:30 AM and reported to the bus around 2:15 AM for their ride downtown.The Marching 110 rehearsed their performance on the block around 3:00 AM. Most groups had to rehearse several times so that they could get the camera angles and timing all right. To McGinley's surprise, this wasn't the case for the Marching 110. "I kept waiting for someone to tell us to stop and run back so we could do the second trial," said McGinley. However, to our great surprise, they told us we did it right the first time, which naturally everyone was quite proud of."
"After our 'perfect' rehearsal at 3:00am I was a lot less nervous, and by the time the performance actually came, I was actually too tired to be nervous," said Feathers, who went to nap on the bus until 5:00 AM, when they ate breakfast and then lined up at 7:00 AM to start the parade at 9:00 AM. "We stepped off, marched fifty blocks downtown and performed on the star at 11:05 AM." But before the parade got started, McGinley shared that the band had a fun encounter with Jimmy Fallon. "We were able to successfully ask him if he thought a hot dog was a sandwich. He pretty quickly said no, but then proceeded to ask the other people on his float what their opinions were."
It was a fun but exhausting day for the Marching 110. McGinley shared that they "probably marched for almost an hour and a half in retrospect, but in the moment it felt like a really tiring twenty minutes." Most of the marchers celebrated the day by taking a long nap before taking a dinner cruise around Manhattan. Feathers said that his favorite part was the televised portion. "It was the most intense time and it was kind of a grand finale of the whole day."
When asked if he would go back to see the parade live as a spectator, McGinley said that "I think it would be even more interesting to go back to Macy's as a spectator now that I know more about what goes into it." Feathers agreed, but only if the 110 were performing again. "otherwise I would probably just watch from home. It's warmer and you can probably get a better view!"
---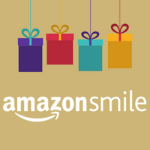 Need the perfect gift for the amazing and talented Brothers in your life? Look no further than our approved vendors and 2017 Holiday Gift Guide! For all of your other holiday gifts, but sure to shop AmazonSmile and Amazon will donate part of your total to the Phi Sigma Pi Foundation!