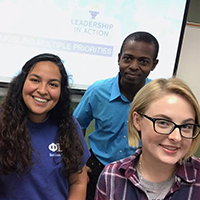 Initially, it was a campus poster that grabbed the attention of Omari Daniels. One that shared Phi Sigma Pi's deliberate celebration of diversity.
Then it was Members he met at his first informational meeting whose main focus was academics.
And, as he learned more, it was the Fraternity's focus on service and scholarship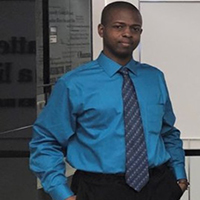 .
These key components of Phi Sigma Pi National Honor Fraternity combined to draw him in, inspiring him to become a Member. That journey, he said, has afforded him rewarding experiences that continue today.
Daniels, who is a copy aide with The Washington Post, was a Collegiate Member of Beta Mu Chapter at The George Washington University and is an Alumni Member of Capital Alumni Chapter in the Washington, D.C., area. He joined Phi Sigma Pi in his freshman year at George Washington University where he was studying journalism and mass communication.
"Brotherhood really is for life; you don't want to lose that connection."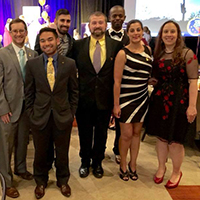 "Phi Sigma Pi concentrated on the academic portion of collegiate life, and there was an openness at the recruitment sessions," he said about his attraction to the Chapter. "It's this openness that ties people together, as Brothers, for life."
Before his graduation in 2012, Daniels had served his Chapter as Chair of the Alumni Committee. Here, he said, he experienced "how challenging it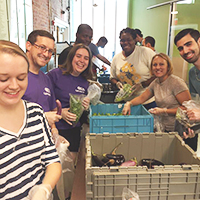 could be to maintain a connection to Alumni."  He also was Corresponding Secretary and Regional Delegate. In these roles, he said, he grew passionate about inter-chapter representation, "to have a rapport with Chapters beyond ourselves," he said.
While a Collegiate Member, Daniels said he attended regional conferences and National Convention to broaden his experience. This year, in Orlando, will be his ninth. It's important, he said, to connect with the next generation of Members to see what they find important.
All of these practices, Daniels said, showed him the value of the Fraternity in his own life and those of others. So, after graduation, remembering his time as Chair of the Beta Mu Alumni Committee, he tries to stay connected to local Chapters. To help prepare new leaders he's participated in a Leadership in Action Lunch & Learn about the interview process, how to write a resume and cover letter and ways to deal with rejection. He also is the Social Chair of the Capital Alumni Chapter.
In addition, Daniels is a member of the Fraternity's National Alumni Association.
In these roles, he said, he can give back to an organization that gave so much to him. "I don't know how my post-collegiate life would be without Phi Sigma Pi," he said. "Most of my friends, most of my connections, most of my learning of leadership skills is thanks to Phi Sigma Pi."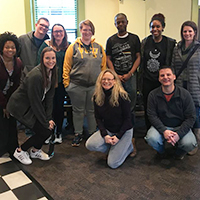 With these values as inspiration, Daniels has been instrumental in the restructuring process of the Richmond (Virginia) Area Alumni Chapter, he said. They participate in four or five events and meet-and-greets each year. "There are still a lot of people in the Richmond area who can contribute as Alumni and who want to continue that part of their lives. We want to make sure we maintain a connection; we want to pass on the legacy of Phi Sigma Pi.
"Brotherhood really is for life," he said. "You don't want to lose that connection."