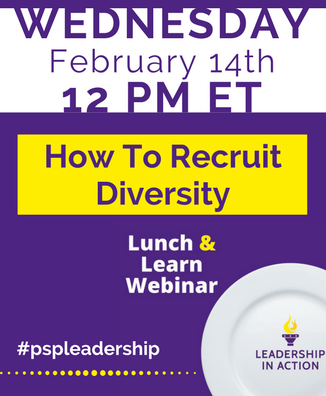 Register for the Lunch and Learn
Register for the Leadership in Action Lunch & Learn! We'll be talking about How to Recruit Diversity - Reaching Outside of Our Groups. Register today!
About the Lunch & Learn Series
The Leadership in Action Lunch & Learn Webinar Series is a collaboration with professionals to teach Members about new leadership skills and specific topics. For the Spring 2018 term, we are focusing on Diversity and Inclusion. During each hour-long Lunch & Learn, panelists and a Member of the National Staff discuss topics and skills that Members are encouraged to share with their Chapters and also use in their daily lives. With polls and open-ended questions, Members are involved throughout the conversation.
By participating in a Lunch & Learn Webinar, Members get 8 Leadership in Action points.
Below are some of our past Lunch & Learns topics. You can watch all of the webinars on Phi Sigma Pi YouTube channel.