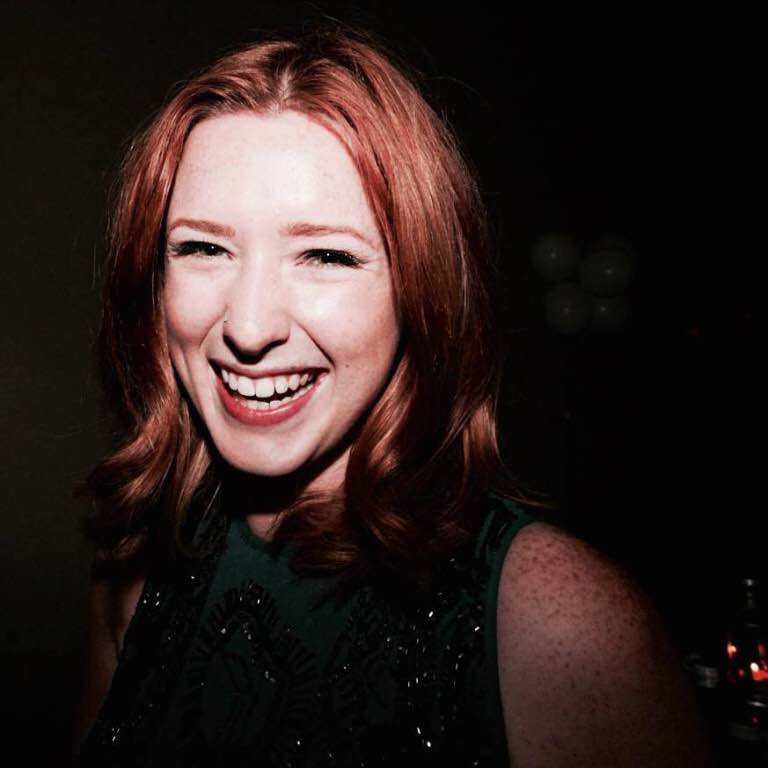 By Megan Phillips, Epsilon Omega Chapter '17 (Arizona State University)
Why we started a Professional Fraternity Council (PFC)
In the Spring semester of 2015, my Chapter held a virtual roundtable discussion with another Chapter to discuss ways to become more involved with other organizations on campus. They brought up the idea to host a formal open to other professional Greek organizations, which was very appealing to our Chapter as we were unable to hold an event of that scale on our own. I began contacting all of the professional Greek organizations on campus to gauge interest, and we ended up hosting a successful event with six different organizations present and over 120 attendees. It was such a great time meeting Chapters of different organizations as we put together an event, that as individual organizations, we would not have been able to accomplish independently. After that event, I was interested in continuing the success of the event and furthering the connections we had made. I saw the formation of an organization that represented professional Greek Life collectively as an opportunity to increase our external presence on campus and collaborate to improve our individual organizations internally.
The Process
My first step was to see if there was interest from other organizations, and I did this through informal conversations and connections with members of different organizations.  Many members were so passionate about the benefits and opportunities of professional Greek Life and wanted to expand our reach and impact across the Arizona State University's (ASU) campus. I did some online research and found that nationally, Phi Sigma Pi is a member of the Professional Fraternity Association (PFA). I emailed several contacts I found on the PFA website and they replied with information outlining the steps to form a council. My next step was to contact ASU's Fraternity and Sorority Life (FSL) office. Our Chapter had never been involved in ASU's larger Greek Life and we found the same to be true for some of the other professional Greek organizations, so the FSL office was excited to begin connecting with our Chapters. I was put in contact with student leaders from other Greek councils such as Panhellenic and IFC and sat in on some of their meetings to see how other councils functioned. I also used Phi Sigma Pi's Chapter Talk on Facebook to connect with Members involved with PFCs at their universities to share information and ideas.
I began the registration process for the PFC as a student organization and we were assigned an Advisor. In the fall semester of 2015, I began holding informational sessions and I contacted all of the member organizations of the PFA that were present on the ASU campus. Of the ten I contacted, eight organizations responded and we had different roundtable conversations about what the formation of a PFC would look like and what each organization wanted to get out of the process. I then set meetings to draft a Constitution & Bylaws, based on the documents provided by the PFA. We ended the semester with the election of an Executive Board for the spring semester of 2016.
Why having different groups in the PFC helped to make it a success?
The amazing thing about collaborating with different groups in the PFC is that everyone brings something different to the table. Our council currently has organizations representing a variety of fields and interests such as business, engineering, design and architecture or service. These unique characteristics are what make individual organizations special and they represent different groups of people across Arizona State University. All of the organizations have different expectations and traditions, and it is fascinating to explore those differences while looking to improve my own Chapter. As a leader in my Phi Sigma Pi Chapter, I found it very helpful to be able to meet other leaders and discuss the different successes and difficulties of each organization. It is very easy to become isolated as a Chapter and focus on our internal accomplishments, but there are so many opportunities with a university of our size that I wasn't even aware of until I heard of it from another professional Greek organization. On a more personal level, I also found great value in being able to get to know other student leaders that share the same everyday struggles and hardships of leading an organization. The responsibility, the criticism and the drama can all get to be a bit too much sometimes but knowing that these difficulties were experienced across the board was encouraging when trying to move forward and find solutions.
How Phi Sigma Pi prepared me to start a PFC?
Phi Sigma Pi encouraged me to become a leader within my own Chapter. I became Vice President of the Chapter my sophomore year, and much of my responsibilities entailed coming up with new ways to grow and adjust to what our Chapter was evolving to be. This was true of many of the positions in our Chapter, as each of us looked to define our roles and establish an organization that we all wanted to be proud of. After being elected President of the Chapter my junior year, I knew I wanted a huge part of my leadership role to include reaching out and making connections across ASU. I think being President enabled me to have the resources and connections to be able to contact other organizations and offices and my experience in leading a Chapter was crucial for the process of starting a new organization and bringing new groups of people together.
My vision for the PFC on ASU's campus
I truly believe the PFC can become something great and of equal standing to the existing councils in ASU Greek life. My long-term dream of the PFC is to continue promoting professional Greek life as a whole, so that when a new student to campus discovers I am in a Fraternity, they don't immediately try to correct me and let me know that I am actually in a Sorority. I want the idea of gender inclusive Greek organizations that encourage academics, professional engagement and service to become common knowledge and something that Potential New Members already have an idea of when they consider becoming a part of Greek Life. I also hope to see the further encouragement of support amongst Chapters, whether that be by planning collaborative events and coordinating recruitment processes, holding roundtable discussions to identify problems and solutions that organizations are dealing with or simply attending and engaging through other Chapters' activities and events to encourage each others' successes.
Why your Chapter should consider starting a PFC or joining an existing PFC?
I think starting a PFC can be highly beneficial to Chapters because of all the new opportunities it can provide. Connecting with other organizations allowed our Chapter to host and participate in events that would normally not be feasible with a group our size. All members of professional Greek organizations have something in common, even though many organizations specialize in a particular major or interest. There is so much passion and dedication in professional Greek Life, and to be able to come together and support one another in our endeavors only empowers and encourages the development of our Chapters. We are also seeking more recognition from the University and student body, and the ability to act as a unified voice when marketing professional Greek Life and applying for resources is very beneficial. For any Chapter looking to expand their capabilities and potential, I think starting a PFC is a great way to form new connections and discover opportunities.
What you should know before you start a PFC on your campus?
Honestly, starting a PFC is a lot of work. It takes a lot of time and effort to bring together organizations that have never met each other and encourage them to participate in an organization that they have never heard of. It took a long time for me to get other leaders in the member organizations to see the benefit of being a part of a PFC, and it's something we will continue to work on as an organization. However, I think in the long run this is something that will not only benefit Phi Sigma Pi Chapters, but also professional Greek Life as whole. In a time when Greek Life is not always viewed favorably, it has become a passion of mine to share the way Phi Sigma Pi has changed my college experience for the better. By sharing our enthusiasm for our organizations, I can only hope that other students are able to experience and participate in the incredible opportunity that is professional Greek Life.
A version of this article originally appeared in The Purple & Gold.