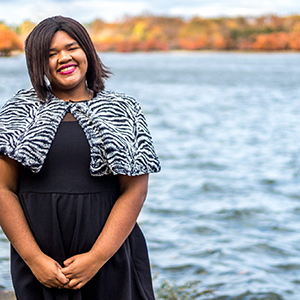 Angelica Vega will quickly tell you, she is a student first.
In close second, she is someone who generously gives back to her community through service.
This spring, Vega was awarded one of three awards for Academic Achievement and Outstanding Community Service from American University's Honors Program, highlighting both of her passions.
The requirements for the award are a 3.8 GPA or above and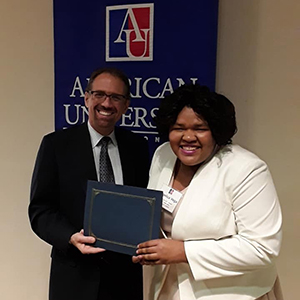 participation in service work in the community. Anonymously nominated by a faculty member, the Beta Lambda Chapter Member had no problem fulfilling either of these requisites. 
"My view on academics came from my mom," said Vega a junior who majors in philosophy with a minor in public health. "She tells me 'always remember you have your GPA to back you up'." Her mom, who came to the United States from Jamaica to acquire a higher education, also told her of the importance to be involved with the community.
"Mom helped me grow as a scholar," said Vega, "When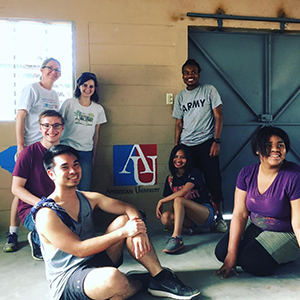 looking at an argument or a story, I go deeper, look at a different perspective on the issue." 
"Mom helped me grow as a scholar."
This outlook is especially beneficial in philosophy, which Vega calls "hands down" her favorite courses. She especially appreciates "Theories of Democracy," she said. 
Since her first year at American University, Vega has been a student in the highly intensive College of Arts and Sciences Leadership and Ethical Development Program (CAS LEAD) and has taken part in Leading Women of Tomorrow, AU Gamers, the National Society of Collegiate Scholars and AU Student Government.
She also worked as a Federal and Gubernatorial campaigns intern at EMILY's List; was an Undergraduate Camp and Insight Series participant at Goldman Sachs -- a three-day financial-services-industry program for black, Hispanic/Latino, Native American and/or first-generation college freshmen and sophomores, and she participated in an Alternative Break Program in Honduras as a participant and as a co-leader.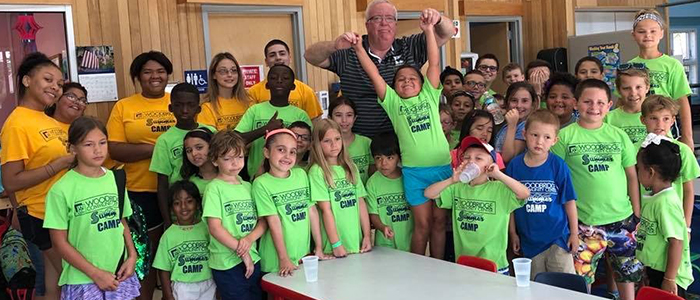 Beyond these areas of involvement, Vega takes part in The Lime Connect Fellowship Program for Students with Disabilities, a flagship program designed for highly accomplished rising juniors with disabilities. As a person with a speech disability, Lime Connect provided her with resources to break down stereotypes and become a leader in her career field. 
Though her GPA is commendable, Vega said she is sure it's her community service, in support of libraries, that earned her the Academic Achievement and Outstanding Community Service award. 

Libraries, she said, have been an integral part of her life since childhood.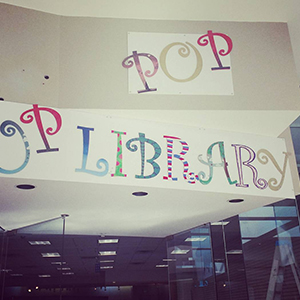 Vega has been a summer volunteer at the public library in her hometown in New Jersey since she was in seventh grade, putting in 200-plus hours and, "in my freshman year of college, around finals, my school district back home came up with a controversial proposal to reduce the librarians at the school."
The libraries, she said were being turned into technology centers, and only one librarian remained for all libraries in her district. This, she said, takes away an important aspect of a student's education.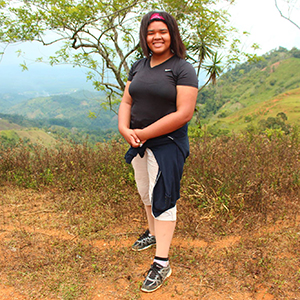 These changes in her hometown spurred her to be a change agent. Along with being a camp counselor with Woodbridge Community Center Summer Camp, she began a free-access Pop-Up Library over the summer in coordination with the Woodbridge (New Jersey) Public Library, and she designed and created an art mural for the Pop-Up.
As part of CAS LEAD, Vega presented her ideas for transforming libraries at an interdisciplinary symposium. "Librarians in the 21st Century: The Changing Role of Libraries," shared how libraries are still an integral part of the educational process – social centers, community centers, job training centers and a place for digital literacy. As she researched for her presentation, she also created "A Higher Bridge" program, which helps students bridge that psychological space between high school and college.