Sarah, who is a Director of Major Gifts for the United States Olympic Committee (USOC) and United States Olympic and Paralympic Foundation (USOPF), was in Rio for work. She works years for this moment. "I am not only tasked with developing a well-rounded regional budget, but also with raising the funds required to ensure our Nation's athletes achieve success on the world stage." Since Team USA won 121 medals, 46 of which were Gold, we'd say she's definitely succeeding.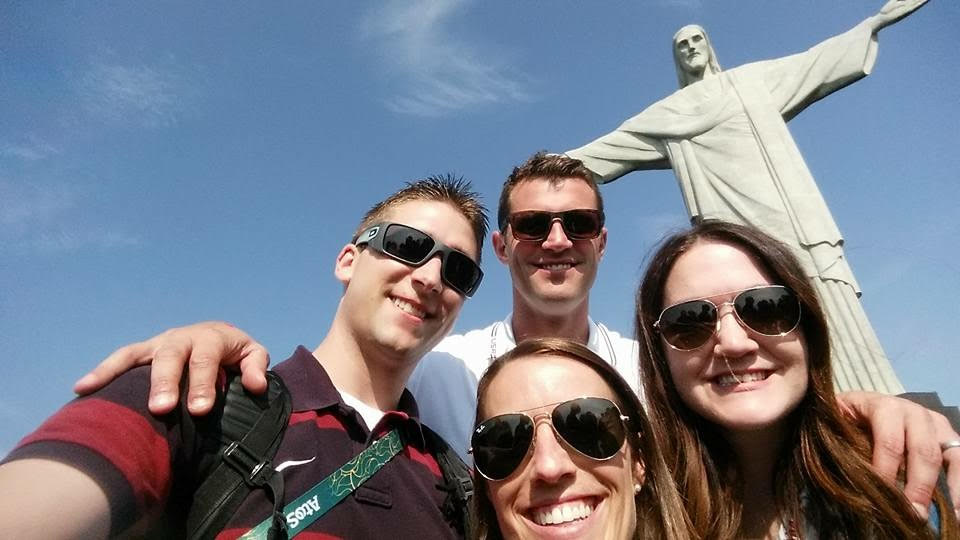 The PFA Career Achievement Award "honors a distinguished full member of the fraternity, in good standing, and participating actively on a regular or continuing basis. The nominee typically is of national or international renown, and actively engaged in the fraternity's discipline."
Not only is Sarah successful in her career, she is very engaged in the Fraternity's mission. She serves currently as our Vice President of Finance and has been on National Council since 2010. She's also served on multiple Committees, our Foundation Board and held multiple positions in her undergraduate Chapter at Michigan State University (Beta Sigma Chapter).
She's lived the ideals of our organization for many years. Our National President Matthew Nicoletta (Beta Kappa Chapter '03) said the following of Sarah when he nominated her for the award: "When I first met Sarah in 2002, we were active collegiate Members, both attending our National Convention and serving as Grand Chapter Delegates representing our collegiate Chapters. Even then, Sarah impressed with her willingness to engage in thoughtful debate. Her passion for improving Phi Sigma Pi was both readily apparent and infectious. Although we were occasionally arguing different sides of an issue during the business meeting, she quickly earned my respect as someone who thought deeply about issues and genuinely sought to understand alternative viewpoints."
Her husband Matt Cantwell, fellow Beta Sigma Chapter Alumnus ('02), says that she is often acknowledged by donors and her collegaues for her "tireless and unselfless efforts to help in whatever way she can and often goes above and beyond in everything she does."
We're all proud to call Sarah our Brother and congratulate her on this amazing, but deserved, achievement. We know it is just the beginning of a career of excellence and continuing to carry the Tripod and a mission of social service everywhere she goes. And, in her case, that could be all across the globe.