Ryan Hilton (Beta Rho Chapter '19) had a vision for his life. He dreamed of being a physician. He desired to help others and improve humanity. However, that vision became cloudy when he lost half of his sight.

"I figured the trip would be the perfect opportunity to both study biology and experience a new culture at the same time," says Hilton about the Southeast Asian Field Biology study abroad program at James Madison University. Hilton, a Biology major and aspiring physician, knew he wanted to study abroad and this program was one of the few related to Biology.

In the summer of 2016, Hilton traveled to Brunei, Thailand with a group of thirteen other James Madison students to conduct research for two weeks. "It took us two bus rides and two boat rides to get to Kuala Belalong Field Station," says Hilton. "Once we got there, many of us decided to go for a swim in the river that ran right by the station." Little did Hilton know, that swim might have changed his life forever. "That night it felt like I had dry eye. I remember having to shield my eyes during a group meeting and thinking my contacts were just sticking to my eye," said Hilton.

Hilton took his contacts out and went to sleep, hoping that the rest would stop the irritation. However, he woke up with what looked to be pink eye. After seeing a general physician and being prescribed eye drops, Hilton returned to the station only to experience severe pain that night. When he checked his eye in the morning, his pupil and iris were completely obscured by whiteness. "It looked like something out of The Walking Dead," jokes Hilton.

That morning, a fellow JMU student took Hilton, incapacitated by pain, to the capital's main hospital. "I was incredibly apathetic at first," says Hilton. "I just remember being happy that I was being treated for something that was bothering me." Hilton underwent a long period of corneal scrapings and imaging while doctors tried to figure out what was wrong with his eye. Eventually, the doctors sat him down and explained to him that the best case scenario would be losing sight in that eye. "I remember having to walk back to my ward, being led by a nurse that didn't speak much English. She asked what was wrong and I told her I was going to be blind in my right eye. She was visibly shocked and adamantly shook her head telling me that that surely wasn't the case. When I got back to the ward, I hid in the small bathroom and cried."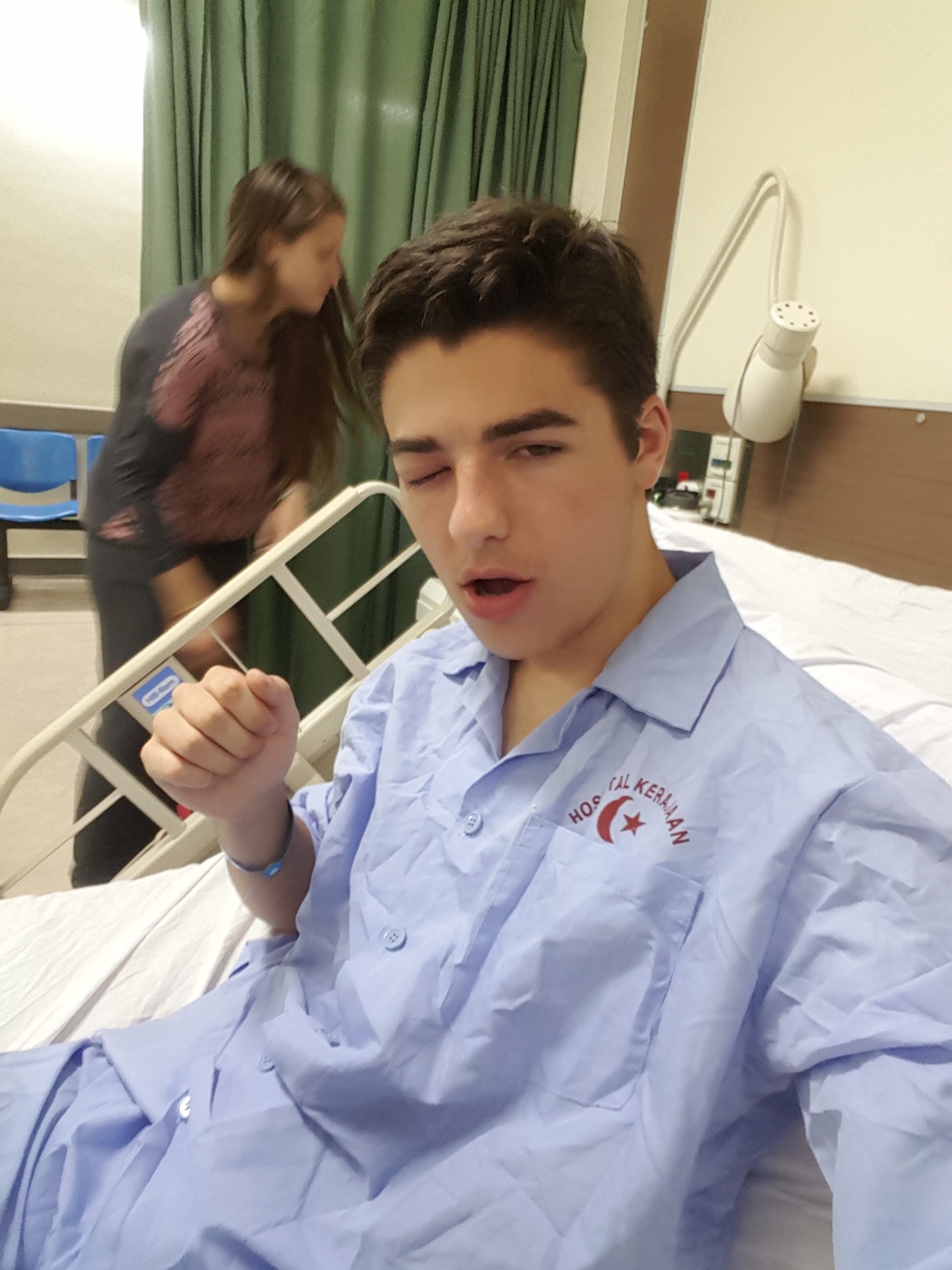 9,495 miles from home, Hilton struggled with why this was happening to him. "The situation was pretty terrible and I didn't think I deserved any of it," he says. As an aspiring physician, Hilton couldn't afford to lose his sight. "I don't know I had any hope knowing that the best possible scenario was still going to be a terrible one. What could I possibly hope for?" The doctors theorized that Hilton had developed a corneal abrasion when he had slept in his contacts a few nights before swimming in the river. Then, a pathogen, possibly a fungus, was introduced into the abrasion while swimming. The contact acted as a petri dish, holding the pathogen to the surface while it multiplied.

Through Hilton's week-long hospital stay, he had visitors from the study abroad program who would keep him company and lift his spirits. Two days before the trip was supposed to end, he left Thailand to go back home. "I was dead tired on that flight home," says Hilton. "The week I was in the hospital in Brunei, I ended up getting very minimal sleep due to both general discomfort and around the clock medication." Hilton was relieved to be heading back to a familiar place and to see his mother, who he was able to be in contact with during the trip through a messaging app on his phone.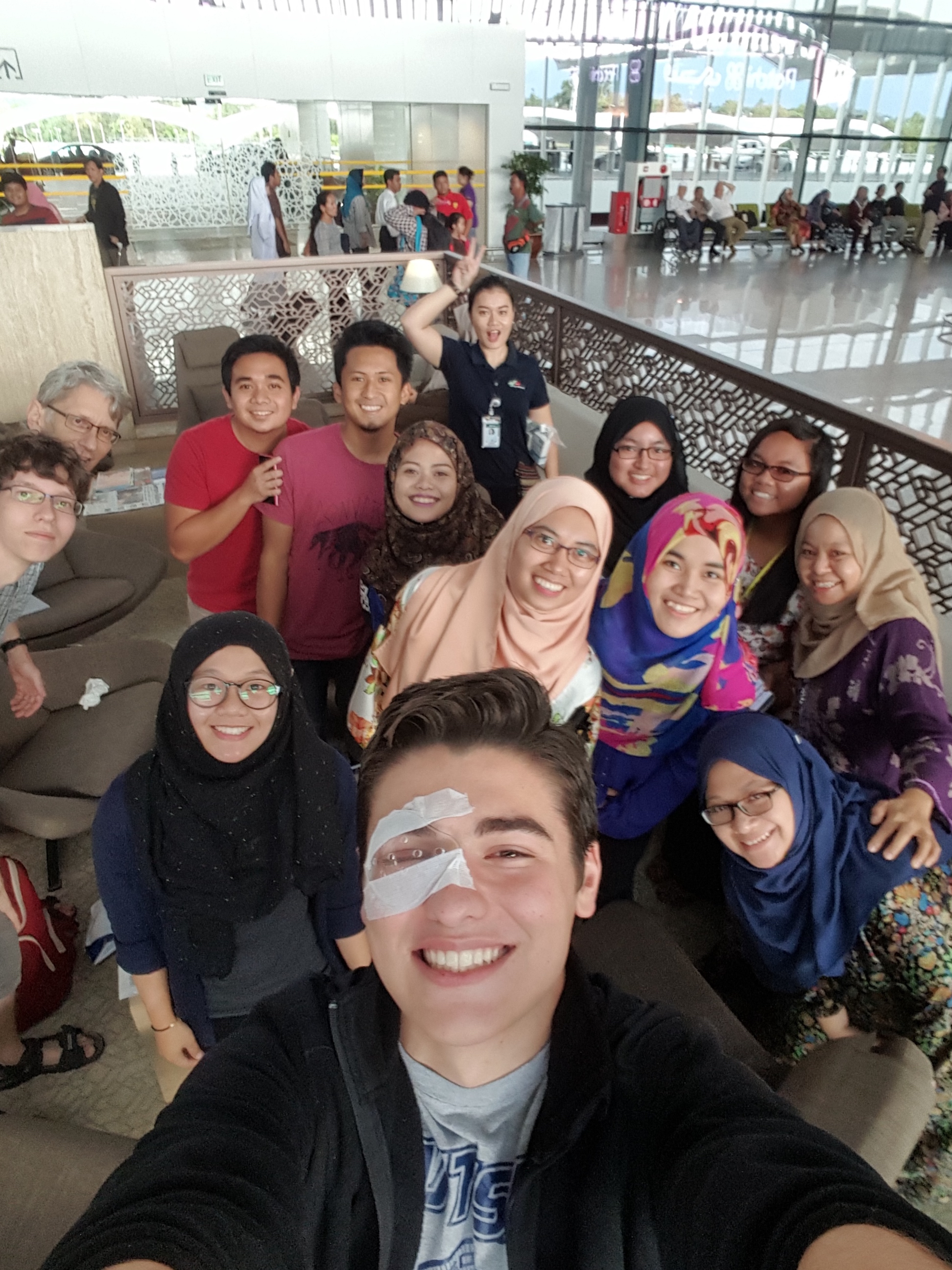 The rest of the summer was spent in and out of hospitals and visiting doctors. Hilton underwent several eye surgeries and was prescribed several medications as he fought off infections and tried to restore his eye back to normal. However, he returned to James Madison in the fall completely blind in that eye. That's when Hilton joined Phi Sigma Pi and it couldn't have been better timing. "I honestly can't think of what life would be like if I hadn't had these people by my side," says Hilton. "Since becoming a Member, I've experienced nothing but growth as my Chapter drives and leads me towards my goal." Hilton entered winter break with a new group of supporters as well as a new hope for his sight as he prepared for a cornea transplant.

The idea of a cornea transplant was first brought up by a doctor in Brunei. However, at that point it was more of a long-term goal because it was most important to focus on stabilizing Hilton's eye. After returning to the states, Hilton's Cornea Specialist brought up the idea again. "I remember loving the idea of seeing again, but I hated knowing I would have to keep receiving donor corneas as each one wore out with age," says Hilton. "It was the idea of feeling restricted by my own body that I hated. At the end of the day though, I decided to get the transplant. I wanted my vision back."

It had been seven months since Hilton lost vision in his left eye. It took ninety seconds for doctors to give him a new cornea. After twenty-four hours of wearing a bandage, Hilton was ready to see again. "All I could think of were those really emotional videos of deaf people receiving cochlear implants and being able to hear and wondering if it was going to be just as intense," says Hilton. "When they took the bandage off, I went from seeing through an impenetrable cloud to seeing through a mist. It was pretty underwhelming at first, but then I started to realize that I could see shapes and movements, which was pretty exciting." Hilton's vision continued to improve and clear up, however it is still blurry due to a cataract that formed from all of the trauma done to his eye.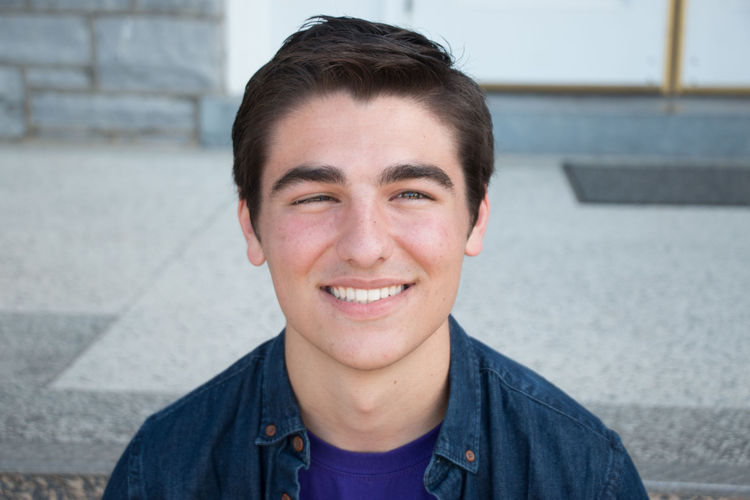 Though the cornea has been replaced, it will not last forever. Hilton will need to replace it again in another ten to fifteen years. He also puts drops in his eyes daily to keep his eye from rejecting the transplant. With all of these adversities, Hilton has learned to appreciate the everyday things. He says, "I just value the small things now. Anything can go wrong at any point in time so it's up to you to make the most of what you have in the present." When asked if he could go back, would he make a different decision about receiving the transplant, Hilton says he wouldn't. "I am who I am now because of the experience I've been through. I wouldn't want to change that," he explains.

Despite losing some of his vision, Hilton never lost sight of his dream of becoming a physician. "I don't think [this experience] strengthened my desire to become a physician, but rather reaffirmed it," he says. Hilton had already known that he wanted to help others prior to the accident. Going through this experience and being on the receiving end of such intense medical assistance reminded him that what he wanted to pursue was the right thing for him.
Hilton has some practical advice that he wants others to take from his story. "Take care of your eyes. The amount of time I've overheard my friends talk about casually sleeping in their contacts drives me crazy." On a more serious note, he urges having a strong community and to surround yourself with people you love and care for. "You could have the worst accident imaginable, but you'll never hit rock bottom."