Lindsey O'Connell (Beta Mu Chapter '18) and her service dog Beamer have a special, life-saving bond. Lindsey was paired with the Golden Retriever on June 13, 2016. O'Connell is not only a Member of Phi Sigma Pi, but she is also the President of the George Washington University's Disabled Students Collective, which focuses on connecting students with disabilities. She has a passion for educating people about service dogs and promoting disability awareness and acceptance. Lindsey talks about her relationship with Beamer, explains ways to be helpful to those with a service dog and how Phi Sigma Pi has helped her become more confident in her voice as a disability advocate.

Finding Beamer
To be a service dog, Beamer had to go through extensive training. "A service dog has been task trained to aid a disabled handler," explains O'Connell. Service dog teams are protected by the Americans with Disabilities Act (ADA). This allows the disabled handler to be accompanied by a trained service animal in places of public accommodation. Which is why Beamer, and other service dogs like him, are allowed in non-pet friendly places like grocery stores and college classrooms.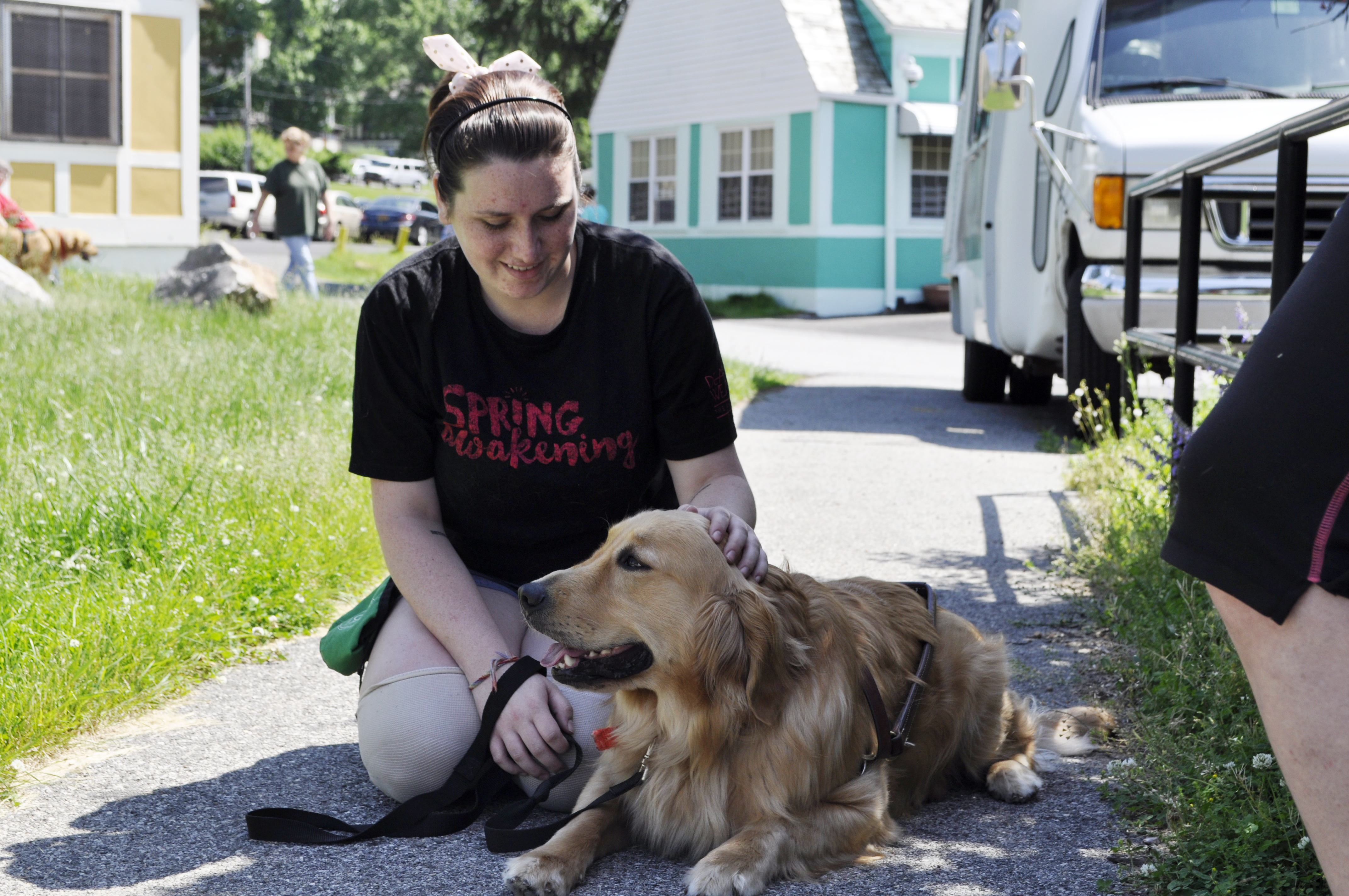 Beamer has been trained to do so many jobs. He is both a psychiatric and a mobility service dog, so his tasks include picking up dropped objects, providing walking support, blocking or covering his handler to provide a barrier between them and others, deep pressure therapy, heart rate alerts, behavior interruption and medication reminders.

Beamer wasn't the only one who went through training. His handler also received training. "I elected to go through a non-profit service dog organization, Educated Canines Assisting with Disabilities (ECAD). For their team training program, I had to go to their facility in New York for two weeks," explains O'Connell. During the full days of training, O'Connell learned commands, basic grooming, vet care and behavioral cues, as well as real life application by practicing in public.

Passing It On
Like any good Phi Sigma Pi Member, O'Connell has decided to use her experience with her service dog to better others. "When you have a service dog, you basically become a walking education center. On a daily basis, I educate on federal laws, college policies and etiquette," says O'Connell. She also has taken her experience online. People can follow along with Beamer on Instagram (@beam_of_sunshine_), where O'Connell posts about day to day interactions and aims to raise awareness about what being a young adult with a service dog and multiple disabilities entails.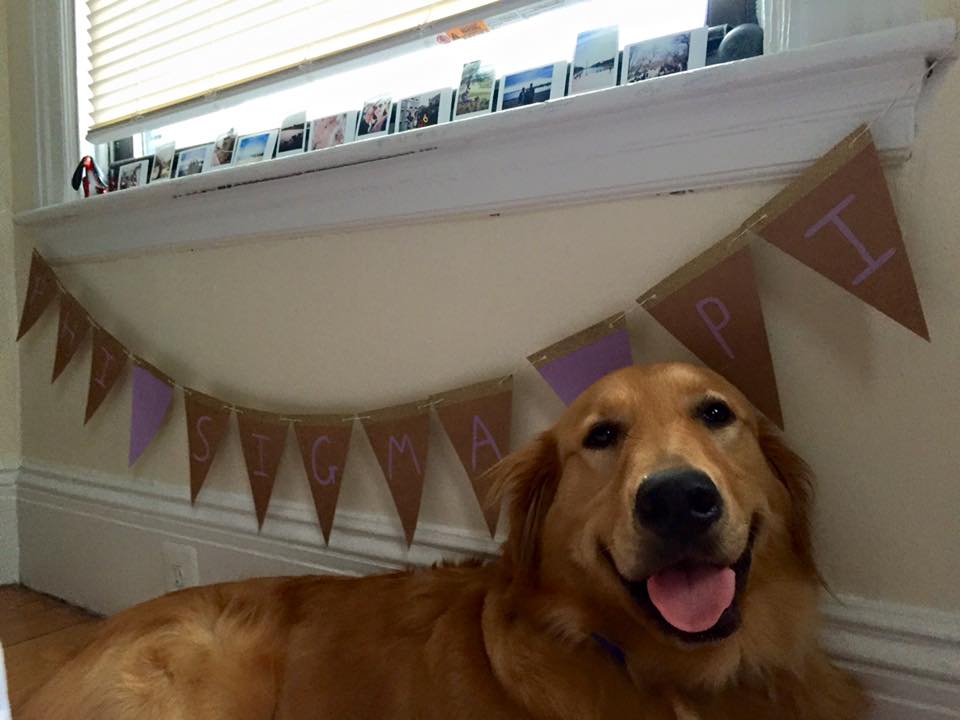 "I have also become a very passionate disability advocate, specifically focusing on promoting Disability Culture, awareness and acceptance. I am the President and Co-Founder of the Disabled Students Collective, founded in Spring 2017."  The DSC focuses on connecting students with disabilities and creating comfortable community space. They hold weekly meetings where they do a variety of activities and exercises including audio-described movie nights and education panels. This involvement and passion opened up another opportunity for O'Connell. She is now a Chair on the Diversity Summit Student Subcommittee, under the office of the Vice President of Diversity, Equity and Community Engagement.

Interacting with a Service Dog
Service Dogs have a job to do and they should be treated differently than pets. "The best thing people can do is to act like the service dog isn't even there. The most important thing to know is that service dogs are NOT pets, they are medical equipment. They are cute and kind and absolutely amazing, but their first priority always has to be their jobs," says O'Connell.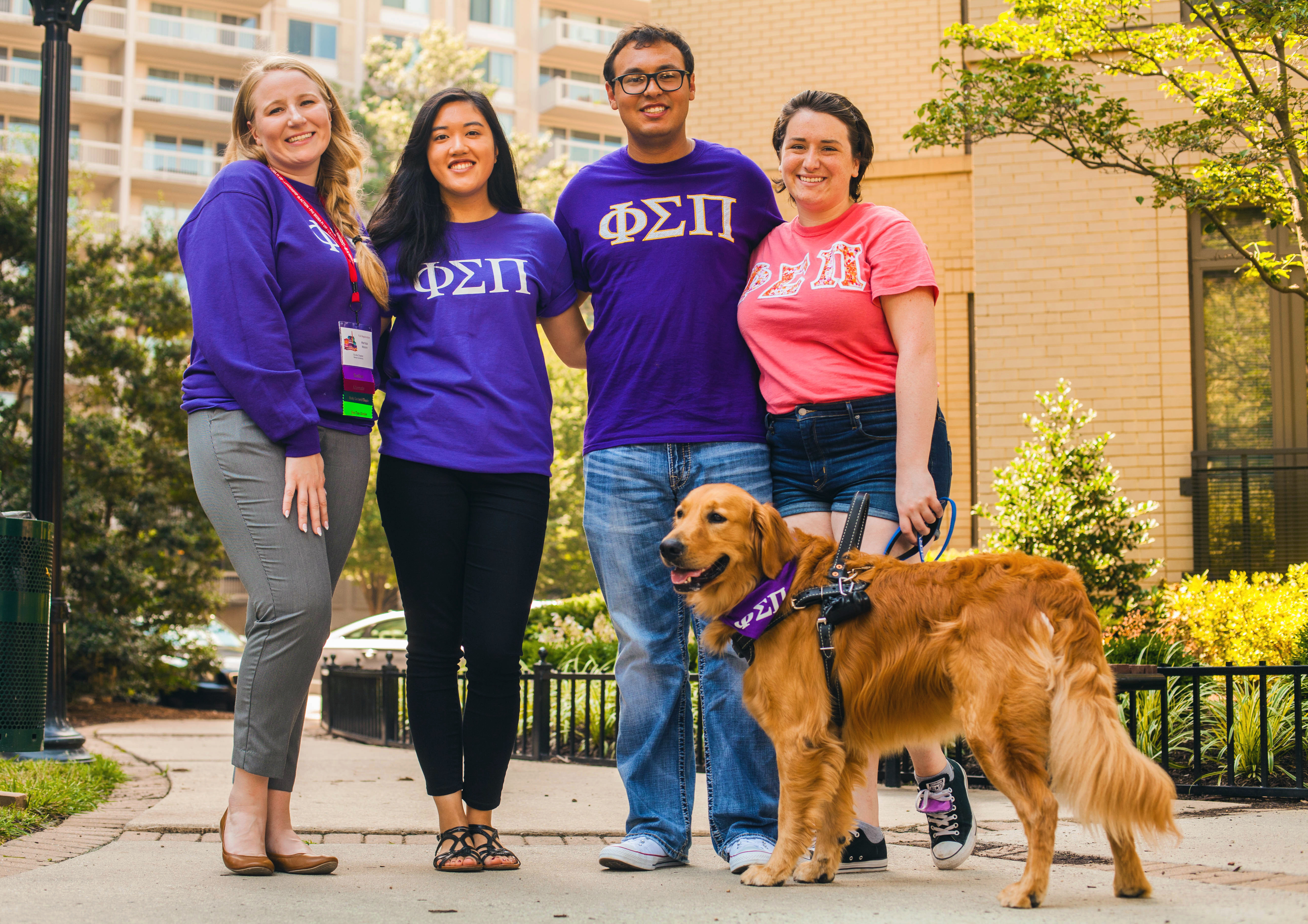 It's not just a socialization issue. For some people, such as those with seizure disorders, outsider interaction with their service dog can be hazardous, as distractions can cause a service dog to lose focus and potentially miss out on a medical alert or other form of safety cue. Interacting first and foremost with the service dog handler is the best and safest practice. O'Connell shares that "one rule service dog handlers often ask of the public is 'no talk, no touch, no eye contact.' It's definitely a great rule to go by."

Supporting Our Members
If you attended the 2017 National Convention, you may have already met Beamer. He accompanied O'Connell while she helped make decisions that affected the future of the Fraternity. "I had so much fun, and it was really great to be able to represent Members with disabilities at the Convention," she says. "Everyone made the experience absolutely lovely, and it was great to be able to spend time with Brothers in such a fantastic and uplifting environment."

That acceptance started when O'Connell joined Phi Sigma Pi as an Initiate. "I was already in the middle of fundraising for Beamer when I joined," explains O'Connell. Since ECAD is a non-profit, clients are asked to help raise money to pay for their dog's training costs. Not only did Members come to O'Connell's fundraising events and help promote them, but they went even further. "I was shocked and amazed when, at the end of my first semester as a full Member, I found out that the Beta Mu Chapter had voted to donate our philanthropy fundraising to ECAD on my behalf. It was that moment that I really understood just how fortunate I was to be a part of this organization."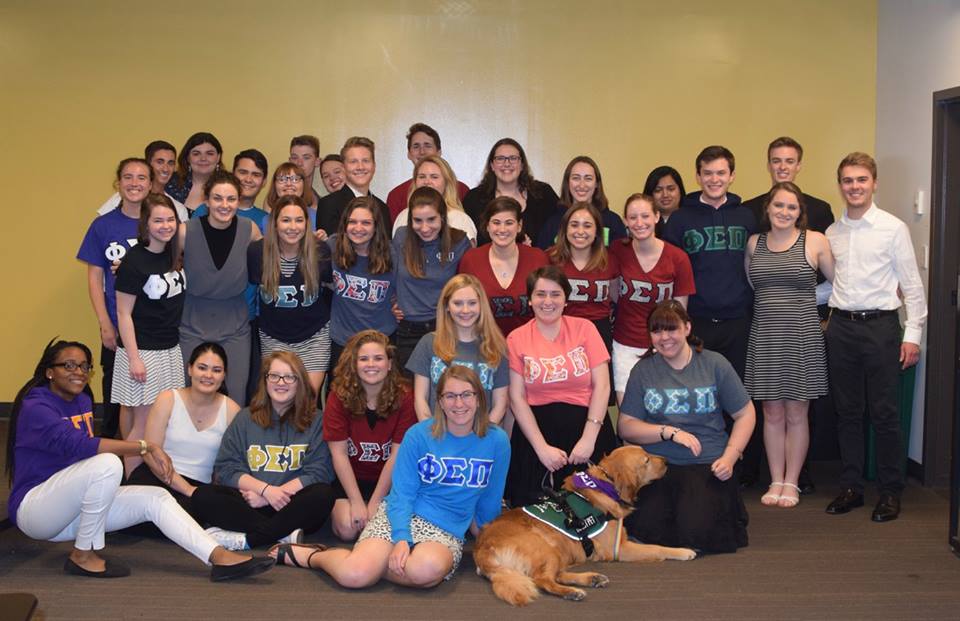 Beyond that, being part of Phi Sigma Pi has given O'Connell the confidence to stand up for herself and to recognize the power of her voice. She says, "Seeing what fellow Members had achieved and learning about my leadership potential through my chair positions really helped to inspire me to push myself to my limits."

When asked if she would share one thing she wants others to know about service dogs, especially hers, she shared, "I think I'd just like everyone to know how amazing these animals can be, and how important their jobs are. Beamer saves my life every single day, and I'll never be able to express how incredible that is."