Making History More Accessible: Alpha Eta Chapter at The University of Delaware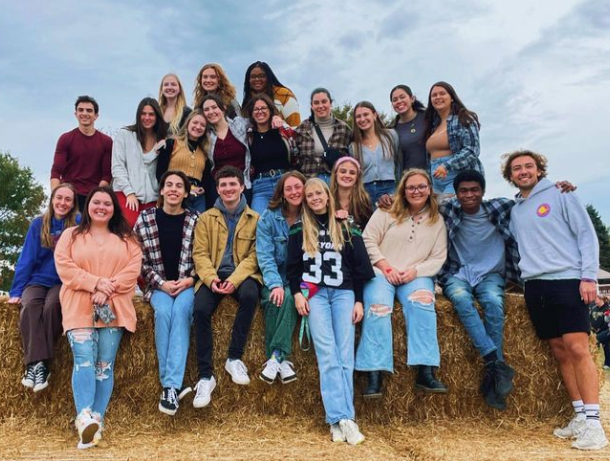 During the fall semester, the Alpha Eta Chapter spent time transcribing the Freedman's Bureau records for the National Museum of African American History and Culture. In 1865, Congress established the Bureau of Refugees, Freedmen and Abandoned Lands to aid in the reconstruction of the South and support formerly enslaved individuals' transition to freedom and citizenship. After attending the 2022 National Convention, Member Jake Cohen learned about the Museum's volunteer-based initiative to digitize the records in order to make them more accessible. Members spent time learning about the history of the Freedmen's Bureau and transcribing documents on the National Museum of African American History and Culture's database. 
Bobcat Build: Delta Phi Chapter at Texas State University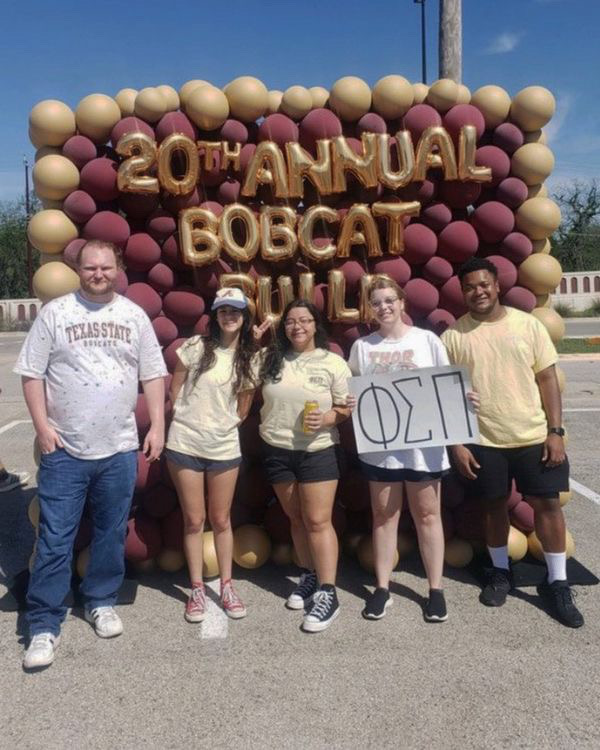 Bobcat Build is a Texas State University tradition that serves as the largest service project on campus, and one of the largest in Texas. The day of service brings students together each spring to volunteer and complete community service projects. Projects include landscaping, painting, or clean-ups at homes, local schools, parks, churches, and neighborhoods. During Bobcat Build 2023, Delta Phi Chapter Members helped renew a San Marcos historical marker, a 120-year-old home! Members cleaned windows, scraped paint, and cleared some brush around the home.
Adopt A Spot: Alpha Epsilon Chapter at West Chester University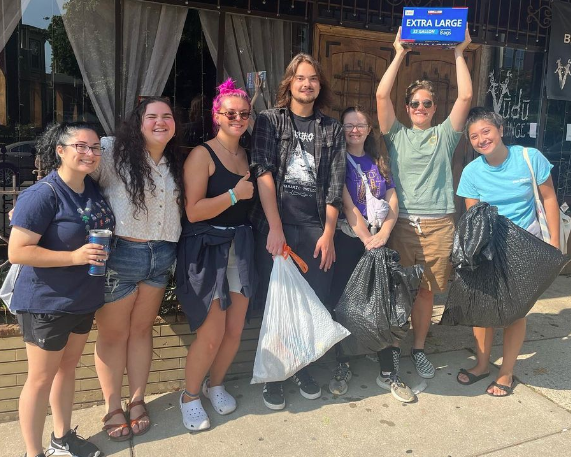 Through West Chester University's Adopt A Spot program, student organizations can choose to adopt a block in downtown West Chester to take care of throughout the year. The Alpha Epsilon chapter loves taking care of its spot throughout each month of the year. With gloves and trash bags at the ready, Members clean up any litter found while bonding and spending time with each other. "Each piece of trash we pick up reminds us how our little actions can lead to big change."
Philly House: Eta Lambda Chapter at Saint Joseph's University - University City Campus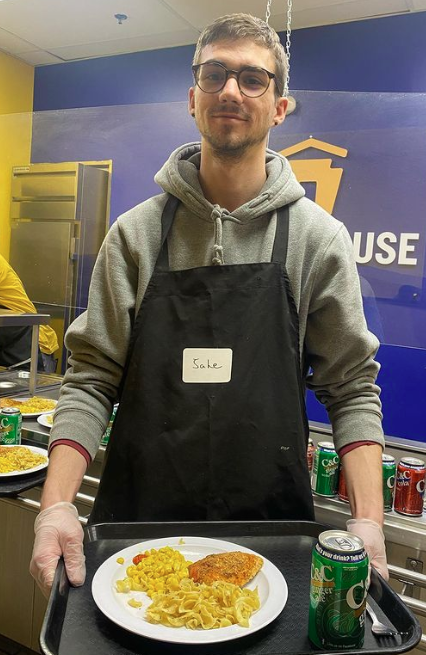 This February, Members of the Eta Lambda Chapter took the time to volunteer at Philly House, the oldest and largest homeless shelter in Philadelphia. They served meals to over 90 people without homes in the Philadelphia community. This wasn't their first time working with the local shelter - Eta Lambda Members volunteer at Philly House multiple times yearly to help give back to the community while bonding with each other. They worked together to prepare and serve the meals and felt grateful for the opportunity to make a difference and serve their neighbors!
Through Phi Sigma Pi, Members and Chapters can be recognized for the work they do in their communities with the President's Volunteer Service Award (PVSA). The PVSA is a distinguished program within the United States designed to acknowledge the commitment of both individuals and groups to volunteer service. It serves as an inspirational call to action, encouraging individuals across the nation to actively engage in addressing community needs. As an official certifying organization, Phi Sigma Pi makes it possible for Members and Chapters to be honored for their service efforts. 
Learn more about how you can earn the PVSA with Phi Sigma Pi here.