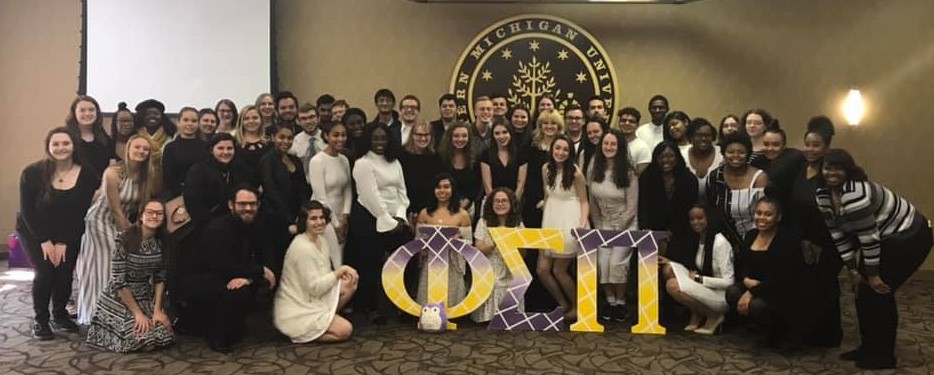 Phi Sigma Pi is recruiting achievers that are passionate about developing as leaders and improving humanity through scholarship, leadership and fellowship. Does that sound like you? You're invited to meet our Members and learn about the process of joining Phi Sigma Pi at one of our upcoming events! 
Josh Bierlein, Recruitment Advisor, joshua.m.bierlein@wmich.edu 
I am currently a Senior at Western Michigan University studying Early Childhood Education. My hometown is Frankenmuth, Michigan (yes, the one with the Christmas store) and I plan on graduating in Spring of 2022! WOOHOO! Phi Sigma Pi has given me the sense of belonging and acceptance! There is never a dull moment within our group and I think that's why it makes us so special! I am so thankful for the life-long friendships that I am going to have because of Phi Sigma Pi!  My favorite Chapter event was when my co-recruitment chair and I held a virtual scavenger hunt over Zoom! I hope potential new members attend the recruitment events because I want them to feel the same type of energy and charisma that Phi Sigma Pi brings to the chapter! I want them to know that is a safe space for EVERYONE! We would love for all of you to be positively impacted by Phi Sigma Pi! Hope to see you there!