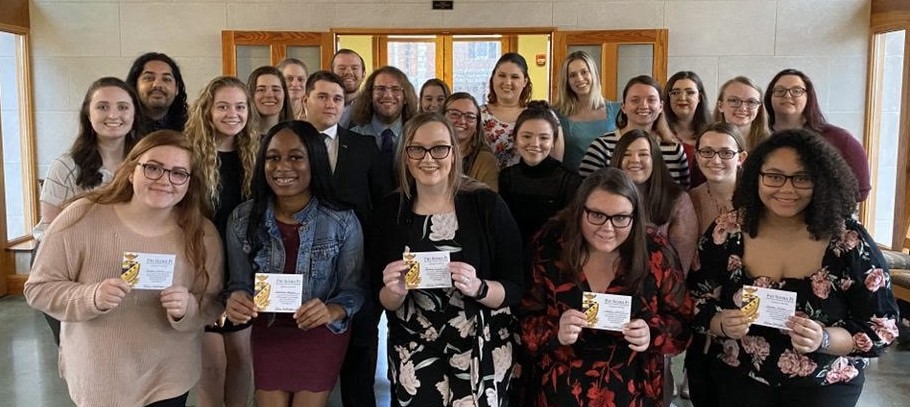 Phi Sigma Pi is recruiting achievers that are passionate about developing as leaders and improving humanity through scholarship, leadership and fellowship. Does that sound like you? You're invited to meet our Members and learn about the process of joining Phi Sigma Pi at one of our upcoming events!
Kayla Distler, Recruitment Chair & Initiate Advisor, kayla.distler659@topper.wku.edu
I am a Sophomore from Newburgh, Indiana. I'm a double major in Criminology and Forensic Psychology with a minor in ASL. Phi Sigma Pi has given me a safe place on campus. It has been my home since the second I joined, even during our time of primarily using zoom and not meeting many of the Members in person! I have found like-minded people who are strong, committed, kind, and embody the tripod of values in their everyday lives. My favorite Chapter event truly is Recruitment. I love being able to meet students and share with them why I love Phi Sigma Pi. We have so much fun doing various actives throughout the busy week, and I love having all of that time to bond with current Members as well! I hope you'll join us for Recruitment because everyone needs good relationships to have not only on campus, but also to have even after we are graduated. You get to meet people from all over the country and be part of something life-changing. The opportunity does not end when you become an Alumni; you'll continue to make connections even after college through Phi Sigma Pi.