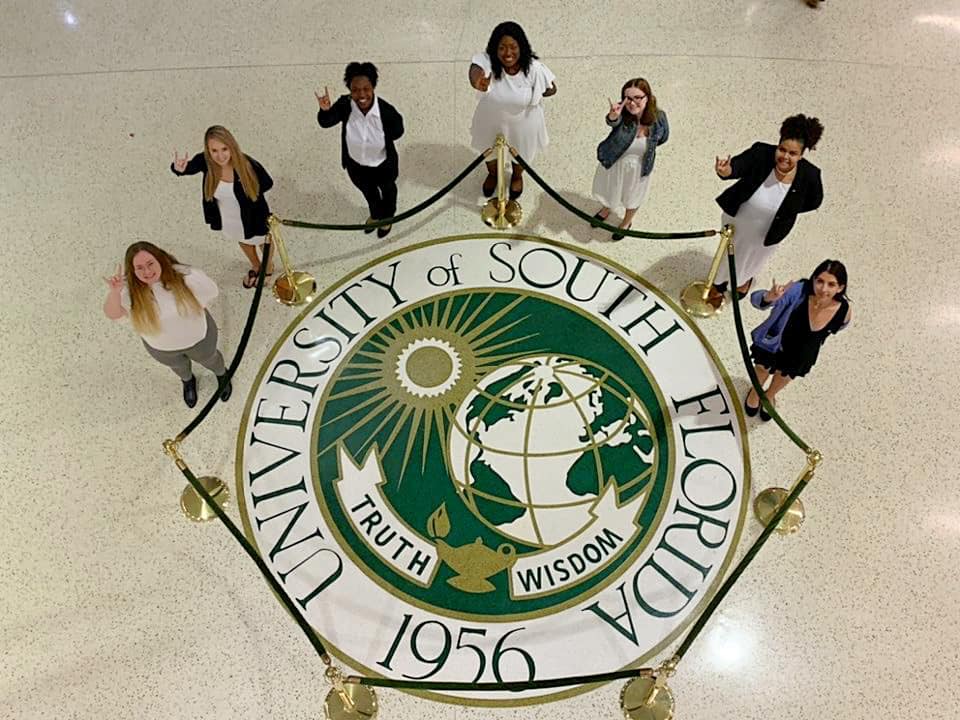 Phi Sigma Pi is recruiting achievers that are passionate about developing as leaders and improving humanity through scholarship, leadership and fellowship. Does that sound like you? You're invited to meet our Members and learn about the process of joining Phi Sigma Pi at one of our upcoming events!
Faith Ingraham, Initiate Advisor, fingraham@usf.edu
Hello. I'm a Junior Psychology Major, and I'm from Miami, FL. I love dogs and Action movies. I also love binge-watching shows. Phi Sigma Pi has given me leadership experience and friendships. My favorite Chapter event was our ice skating event. It was very chaotically fun. I hope that you'll join us at our upcoming events to have some fun and get to know more about our Chapter whether you want to join our Chapter in the Winter or Spring.