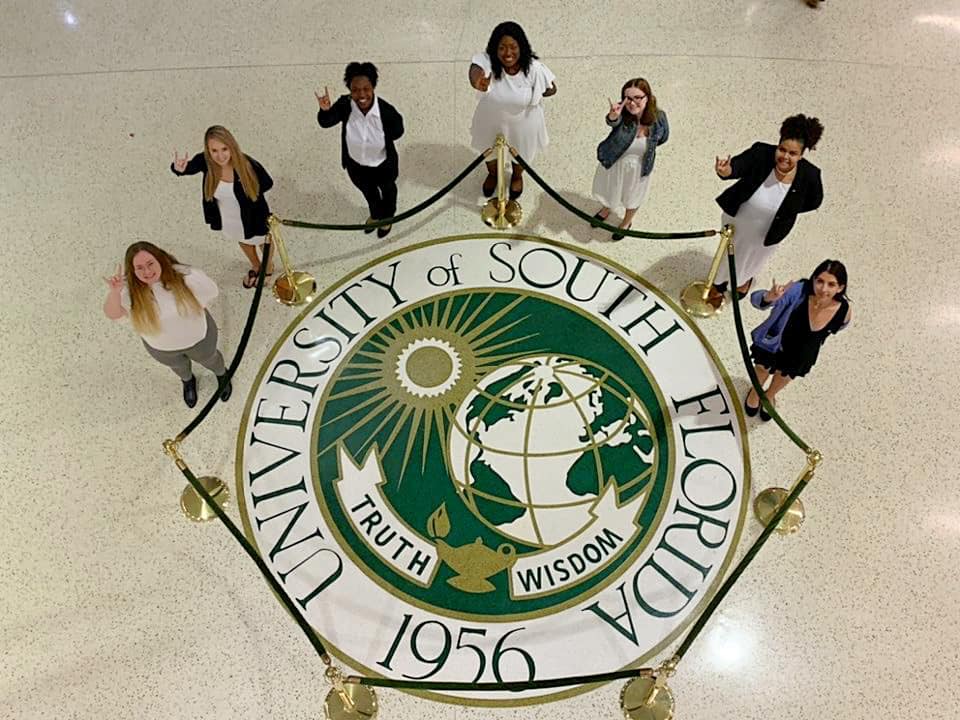 Phi Sigma Pi is recruiting achievers that are passionate about developing as leaders and improving humanity through scholarship, leadership and fellowship. Does that sound like you? You're invited to meet our Members and learn about the process of joining Phi Sigma Pi at one of our upcoming events!
Toni Hardy, Recruitment Advisor, tonihardy@usf.edu
I am a Biology major at USF. I am currently a freshman, and I was born and raised in Tampa, Florida. Phi Sigma Pi has given me a family right off the bat and an opportunity to grow. Entering College was very scary for me, but this organization made it easier to transition. My favorite event is our movie nights; we all vote on a movie and watch them together. No matter the movie it is a fun time just to relax and enjoy ourselves. I am excited for Recruitment because we love to grow our Chapter. We really are a family, and you will always have someone there for you, physically and emotionally, if you join!