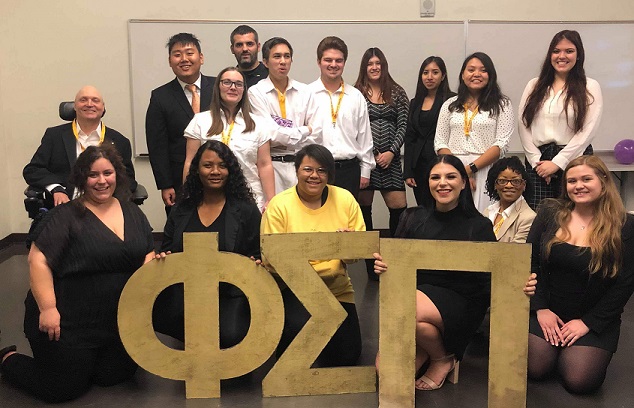 Phi Sigma Pi is recruiting achievers that are passionate about developing as leaders and improving humanity through scholarship, leadership and fellowship. Does that sound like you? You're invited to meet our Members and learn about the process of joining Phi Sigma Pi at one of our upcoming events!
Tracy Vera Aguilar, Recruitment Advisor, Veraagui@unlv.nevada.edu
Hi, everyone! I am a senior, double major in Criminal Justice and Psychology from California but I was raised in Las Vegas. My favorite Phi Sigma Pi memory is the day our Chapter participated in the Making Strides Cancer Awareness walk. It felt great to be surrounded by wonderful people that were interested in supporting a great cause! Students should join Phi Sigma Pi because they will be able to enhance their leadership skills, participate in fun events, and will gain genuine friendships.