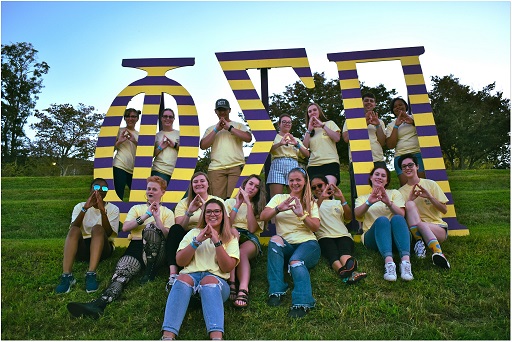 Phi Sigma Pi is recruiting achievers that are passionate about developing as leaders and improving humanity through scholarship, leadership and fellowship. Does that sound like you? You're invited to meet our Members and learn about the process of joining Phi Sigma Pi at one of our upcoming events!
Madelyn Nicholas, Recruitment Chair, initiateadvisorex@gmail.com
I'm a Communications major and I plan to go to law school! I'm from Bucks County, PA and I graduate in Spring 2022. Phi Sigma Pi has given me a way to get involved on campus and make friends that I wouldn't have met otherwise. My favorite Chapter event is our formals and semi-formals! They're a great way to relax towards the end of the semester and hang out with friends. I hope you'll join us at our upcoming events to meet the Members of Phi Sigma Pi and learn about how you'd fit into this organization!