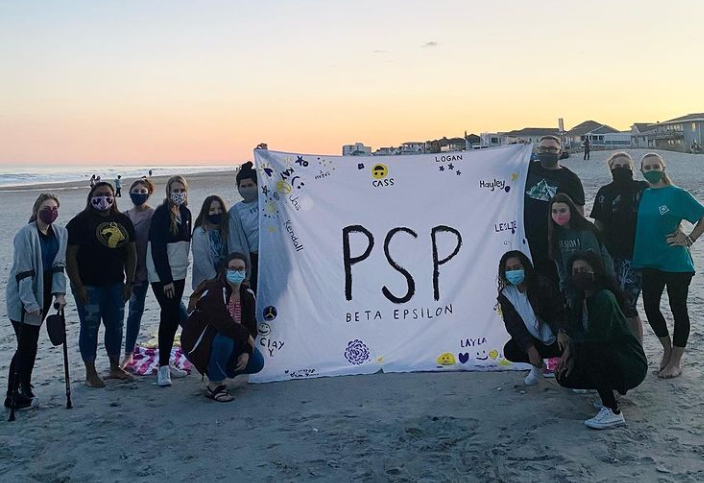 Phi Sigma Pi is recruiting achievers that are passionate about developing as leaders and improving humanity through scholarship, leadership and fellowship. Does that sound like you? You're invited to meet our Members and learn about the process of joining Phi Sigma Pi at one of our upcoming events!
Matt Bilotto, Initiate Advisor, pspboinitiateadvisor@gmail.com

I'm a Senior Exercise Science Major, and I'm from Staten Island, NY. Phi Sigma Pi has given me an opportunity to not just meet people but learn more about myself. Through meeting members in Phi Sigma Pi (who have become great friends), it has encouraged me to be open to meeting new people and create a strong community of friends. My favorite events would be our beach clean ups to support the Wilmington community. Considering how the locals take pride in the beaches in Wilmington, helping keep it clean is a great thing to do. I hope you will my recruitment because I know personally how hard the transition to college can be. This is a great opportunity to aid in that by meeting members or other students that could become lifelong friends!