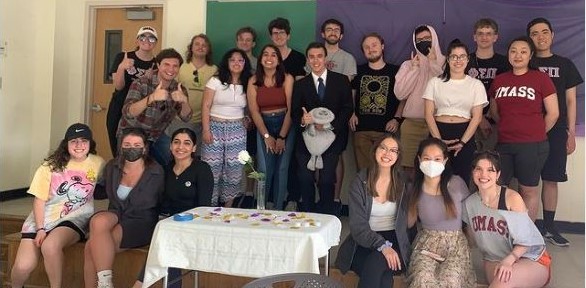 Phi Sigma Pi is recruiting achievers that are passionate about developing as leaders and improving humanity through scholarship, leadership and fellowship. Does that sound like you? You're invited to meet our Members and learn about the process of joining Phi Sigma Pi at one of our upcoming events. 
Andersson Perry, Recruitment Advisor, anderssonper@umass.edu

I am a Senior History and Art History Major from Worcester MA. My favorite Chapter Event is our clean-ups with Downtown Amherst. It supports the town of Amherst and because of it some of the locals recognize me. I hope that you'll join us to meet future friends and learn about ways you can help give back to the community.