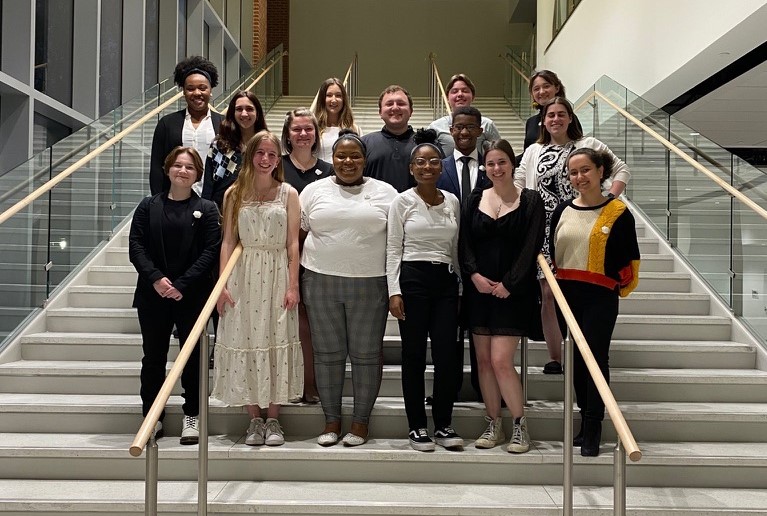 Phi Sigma Pi is recruiting achievers that are passionate about developing as leaders and improving humanity through scholarship, leadership and fellowship. Does that sound like you? You're invited to meet our Members and learn about the process of joining Phi Sigma Pi at one of our upcoming events!
Abbye Daubach, Recruitment Advisor, adauba2@students.towson.edu 

I am a Sophomore Biology major and Applied Adult Disabilities Studies minor from Denton, Maryland. I joined Phi Sigma Pi to meet new people and join a group that was dedicated to maintaining high academic standards. Phi Sigma Pi has given me a place to grow as a person, whether this be on a personal or professional level. I have already made so many lifelong friends in the short period of time I have been involved in my Chapter! I hope that you'll join us at one of our upcoming recruitment events to learn more about how our chapter benefits not only its Members, but the Towson community!