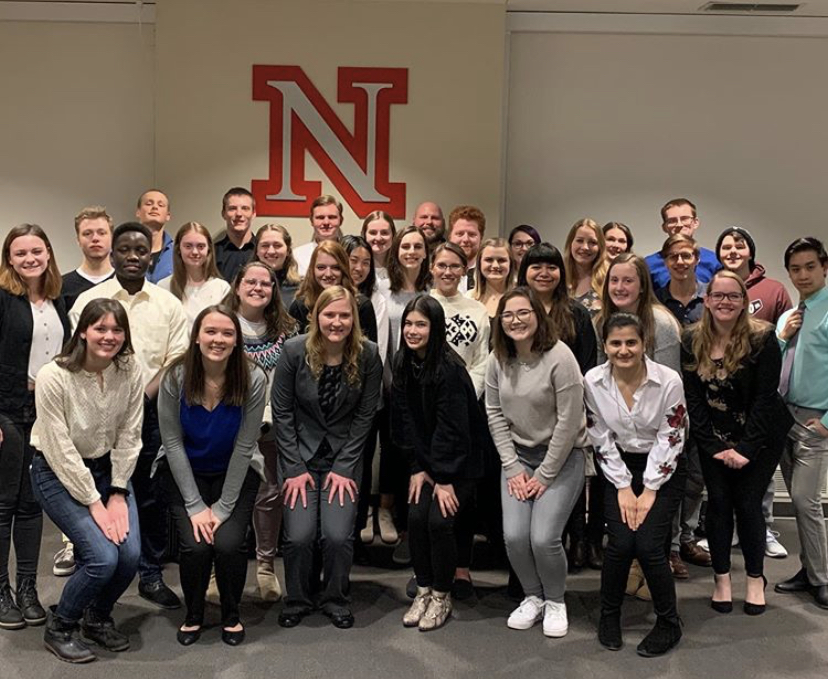 Phi Sigma Pi is recruiting achievers that are passionate about developing as leaders and improving humanity through scholarship, leadership and fellowship. Does that sound like you? You're invited to meet our Members and learn about the process of joining Phi Sigma Pi at one of our upcoming events! Want to learn more about the Gamma Omega Chapter? 
Delainie Johnson, Recruitment Advisor/PR Chair, delainie07@gmail.com
I am a junior Sociology major with minors in English, Psychology, and Women and Gender Studies. I am from Blair, Nebraska, and can usually be found at a thrift store or a coffee shop in my free time. Phi Sigma Pi has given me opportunities to grow myself through many facets, such as scholarship and leadership. The people that I have met here provide genuine friendship. My favorite event that the Chapter has put on are our study nights. Even though they are easy to plan, the nights where we all share laughs and time to improve our grades! I hope you'll join us at one of our upcoming events to meet all of the personalities in Phi Sigma Pi and learn about what we accomplish here.