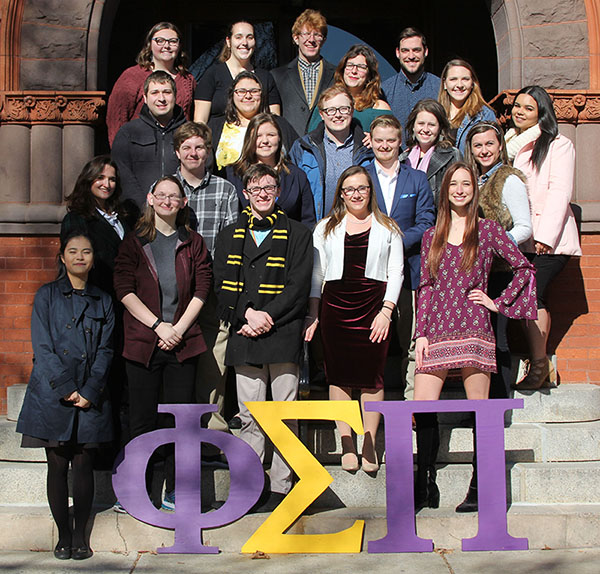 Phi Sigma Pi is recruiting achievers that are passionate about developing as leaders and improving humanity through scholarship, leadership and fellowship. Does that sound like you? You're invited to meet our Members and learn about the process of joining Phi Sigma Pi at one of our upcoming events!
Peter Pascarella, Recruitment Chair, animals416@gmail.com
I'm a Media Arts Production major and a Sophomore at Millersville University. I lived in Rochelle Park NJ for the entirety of my life. Some personal hobbies of mine are playing video games, writing out stories and ideas, and chilling with friends. Phi Sigma Pi has given me a nice little small knit community in a place I'm not very familiar with. A few friends got me and my other friend to join and I haven't regretted it for a second. I have made new friendships and connections that I personally feel will help me along for a long time. I hope people attend just for the sole fact of I think the community the Members of Phi Sigma Pi have built is very open and understanding. I also think recruitment is the best way to see if this community and its Members is the right fit for you to be able to grow and prosper as a person.