The Metrolina Alumni Chapter in Charlotte, NC
President: Stephen Cristiano (Epsilon Alpha Chapter '12) psp.metrolina@gmail.com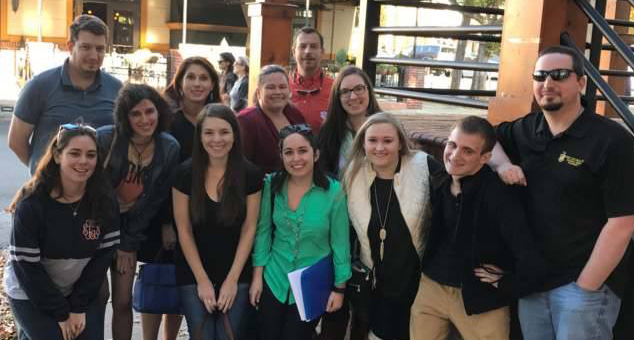 The Metrolina Alumni Chapter of Phi Sigma Pi is looking for Members for Life that are dedicated to living our Ideals and Mission. We are centered in Charlotte, NC and welcome Phi Sigma Pi Alumni from all Chapters. You're invited to meet our Members and learn about the process of joining a Phi Sigma Pi Alumni Chapter at one of our upcoming events!
Connect with Metrolina on Social Media!
Facebook Group: Metrolina Alumni Chapter
Twitter: @PSPMetrolina
Instagram: @PSPMetrolina
My name is Stephen Cristiano, and I am an Alumnus of the Epsilon Alpha Chapter at Kutztown University. I graduated in December 2015 and currently work as a professional fundraiser in Charlotte North Carolina. Being a Member of Metrolina Alumni Chapter and previously NYMAAC has helped me stay involved post-graduation. Not only has it continued to grow bonds with members new and old, it has also allowed me to continue to give back to the next generation of Brothers. I have enjoyed most seeing how far Metrolina has come in almost 2 and a half years. Being the founder of the Chapter, I've had the opportunity to be at just about all of our events. One of my favorite events to this date would have to be tied with our Charter Brunch and an Asheville ICR event with the SAAC Alumni Chapter. I would hope that you'll come join us at an event to meet fellow Alumni and learn how you can get connected to Alumni in our area!