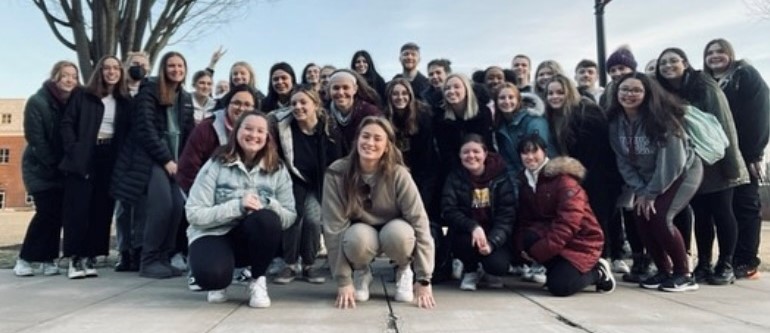 Phi Sigma Pi is recruiting achievers that are passionate about developing as leaders and improving humanity through scholarship, leadership and fellowship. Does that sound like you? You're invited to meet our Members and learn about the process of joining Phi Sigma Pi at one of our upcoming events!
Lexie Jacquez-Armenta, Recruitment Advisor, laj31315@huskies.bloomu.edu
Hello! I am Lexie, I am a senior majoring in Health Science with a minor in Psychology. I graduated from Muncy Jr/Sr High School, but I am originally from New Mexico. I joined Phi Sigma Pi to meet individuals that were in different majors, and make memories and friends that would last a life time. I hope you will come to one of our upcoming events!