In order to create sustainability for your Chapter, you need to have a successful Recruitment. This means attracting quality Potential New Members (PNM) and planning and executing engaging events that they will want to attend. Check out the resources below to ensure Recruitment success this term. If you still have questions about Recruitment or would like to schedule a call with a member of the Chapter Services Team, email recruitment@phisigmapi.org.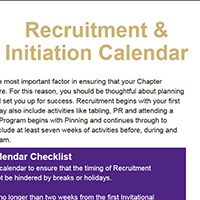 Q: Is there a certain schedule that should be followed when planning Recruitment?
A: Yes. Your Recruitment & Initiation Calendar must include at least two Invitational Meetings and two Recruitment Events, according to the National Constitution. You will want to make sure to take the academic calendar into consideration to allow enough time for marketing before Recruitment and the Initiation Program after.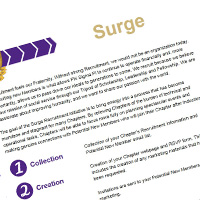 Q: What type of Recruitment support does the National Office provide to Chapters?
A: Surge provides Chapters with a Recruitment Dashboard, customized webpage and RSVP form; personalized emails to Potential New Members and professionally-designed marketing materials. Chapters can opt-in to Surge by completing the Surge Information Form and selecting the aspects of the program that would be most helpful.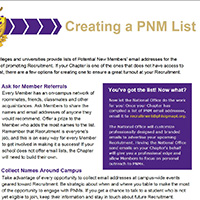 Q: What is the best way to let Potential New Members know about Recruitment?
A: The best way to reach a large number of Potential New Members all at once is to send an email that advertises your Recruitment. If your Chapter receives a PNM List from your sheltering institution, you can email it to recruitment@phisigmapi.org. If your Chapter doesn't have access to a list of email addresses, there are a few approaches to Creating a PNM List that can get your whole Chapter involved in reaching PNMs by email.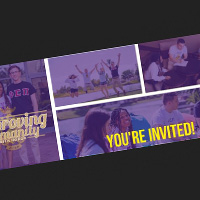 Q: Are there other ways to advertise Recruitment?
A: Yes, there are lots of ways and every campus is different. You can catch the eyes of PNMs with posters and banners hung around campus, or focus on social media outreach using banners and graphics. Check out the Recruitment Materials designed by the National Office for these and other materials that can be printed and posted to advertise Recruitment to your PNMs.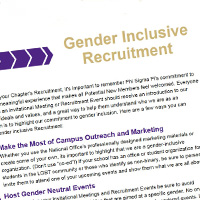 Q: How can we make sure that we are attracting a diverse group of Potential New Members?
A: Make sure that you are promoting a Gender-Inclusive Recruitment and Accommodating Disabilities so that everyone feels welcomed. Being mindful of Chapter Diversity at all times will ensure that your Chapter benefits from the different backgrounds, personalities and perspectives that a diverse membership offers.
We are in the process of creating new Recruitment-related resources for the Resource Center. If you don't see something you're looking for, or if you have any questions about how to make Recruitment a success, email recruitment@phisigmapi.org.