In just over a year since partnering with Gift of Life, Phi Sigma Pi Members have swabbed over 1,000 people during tabling events and donor drives on their campuses, and have identified seven matches. During the 2022-2023 school year, the Epsilon Xi Chapter at East Tennessee State University has hosted two donor drives where almost 200 students were swabbed. Abbie Chase (ETSU '21), a senior biology major and the Chapter's Recruitment Advisor, has served as the Drive Coordinator for both events.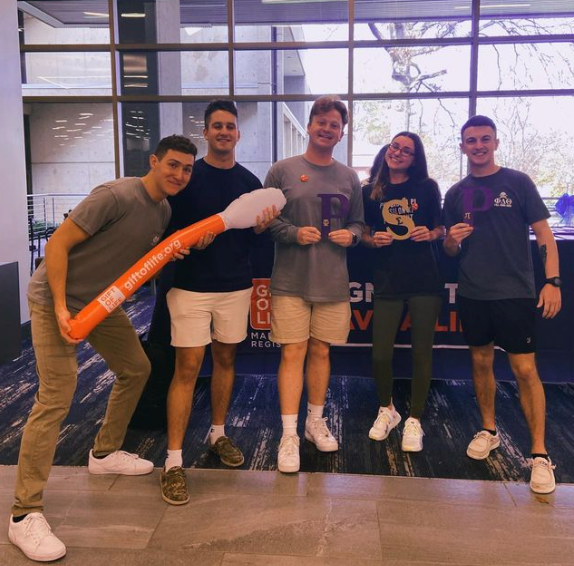 "Planning and setting up was a relatively easy process. Once I started meeting with Joceyln Messer, our Recruitment Specialist from Gift of Life, all we had to do was set dates for our drive and watch a training video," Abbie says. "The tabling supplies were sent about two weeks before the event, so we were well-prepared and able to decorate our booth with various informational pamphlets and free things to hand out."
Abbie was inspired to support the mission of Gift of Life after attending Gift of Life's information session at the 2022 National Convention. She learned more about how the Epsilon Xi Chapter could collaborate with them and was dedicated to spreading their mission. 
"It feels wonderful to know that our chapter is helping to make a difference. During our first drive, we used every single swab kit sent, and at the second drive, we used approximately 80% of the kits," Abbie said. "I am so proud of our accomplishments and also our fraternity as a whole."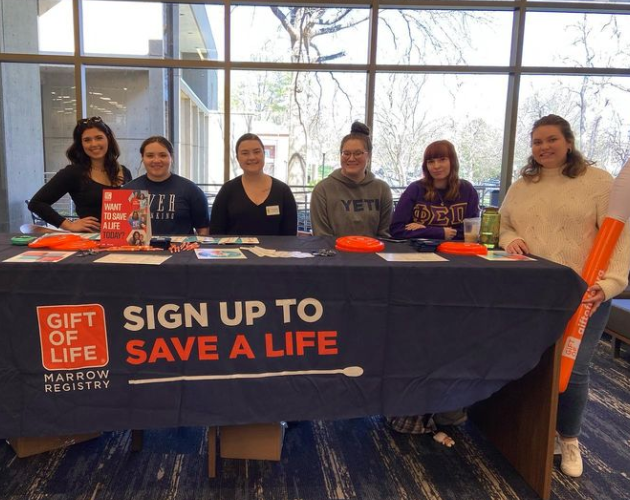 Chapter President Megan Walker (ETSU '20) is also proud of the Epsilon Xi Chapter's Members and praised the group effort that went into educating their community through tabling and social media and swabbing each student.
"The entire chapter believes that this is such a great way to get involved with the community and spread awareness for the registry, as well as share Gift of Life's
mission," Walker said. "I am very fortunate to be a part of such a great, hardworking, and active chapter."
Interested in hosting a donor drive on your campus? Abbie says that the most important part is stepping out of your comfort zone to approach people and influence them to swab. Asking people if they want to save a life can take some initial courage, but it's a great conversation starter to get people curious about Gift of Life. The Chapter also recommends inviting friends directly to visit the table, playing music, and creating a welcoming environment for people to learn more.
"I am so glad these drives helped open the door and spark conversation about something that isn't talked about enough," Abbie said. "I realized that many people, at least on my campus, have limited knowledge of what a marrow registry is and what they can do to help, so it was rewarding to educate them so that they, too, can spread Gift of Life's mission.
About Gift of Life Marrow Registry
Gift of Life Marrow Registry is a 501(c)(3) nonprofit organization headquartered in Boca Raton, Fla. Established in 1991, Gift of Life Marrow Registry is dedicated to saving lives by facilitating blood stem cell and bone marrow transplants for patients battling leukemia, lymphoma, sickle cell, inherited immune disorders, and other blood-related diseases. To learn more about Gift of Life Marrow Registry, visit www.giftoflife.org.