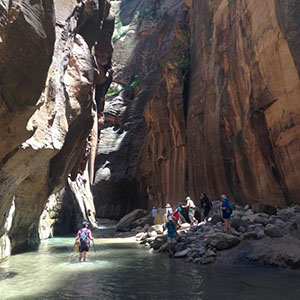 You could call Suzanne Schaffer the keystone of the Phi Sigma Pi National Staff. The National Headquarters in Lancaster, Pennsylvania, was practically built around her,  when she began as a Chapter Consultant in 1996. "The new National Headquarters' doors opened the same month I started," Schaffer said.
As a recent Shippensburg (Pennsylvania) University graduate with a bachelor's degree in social work, she became a liaison between the Phi Sigma Pi National Office and 22 Chapters throughout the country. Two years later she moved from her Chapter Consultant position to work as Director of Member Services. At that time, the position combined Alumni Relations and Member Service development. As Director, Schaffer said, she took on the task of designing the Fraternity's very first website as well as the initial groundwork for the National Alumni Association.
For the past 16 years, Schaffer has been Phi Sigma Pi National Honor Fraternity's executive director, overseeing a staff of 15, including the Senior Director/Director of Communications; the directors of Leadership Advancement, Expansion, Alumni Relations, Programming and Chapter Services; the coordinators of Media Production, Alumni Relations, Programming and Expansion; the Business Manager; the Marketing and Communications Assistant and the Chapter Consultants.
Schaffer said she initially took interest in Phi Sigma Pi because of her own fraternity involvement and was introduced to the position through a former staff member. "Involvement in an organization, such as Phi Sigma Pi, builds friendships while teaching Members important skills," she said. "In the classroom you learn about leadership development; the organization, however, allows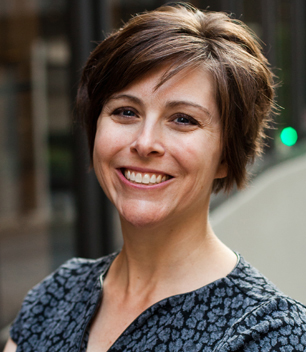 you to apply what you learned in class and impact your community." Joining the staff team as Chapter Consultant gave her the opportunity to travel throughout the country but most importantly provided her with direct interaction with Members.
In the 22 years Schaffer has been with Phi Sigma Pi, she has found significant satisfaction through initiation of the Subrosa Endowment Fund – established to anonymously grant money to Phi Sigma Pi Brothers in need. And the Fraternity's Leadership in Action was also her brainchild. She credits "the team," however, who, she said "took it way beyond."
Since starting with Phi Sigma Pi, Schaffer has attended all but one National Convention – she'd just given birth to her daughter. She stresses the importance of the event as an "opportunity for each Chapter to have a voice and to exercise that right" and to meet and interact with members from across the United States. "[The Convention] provides a bigger picture of belonging to a national entity and what that means when you take it home." The goal, she said, is to have our mission brought to life during National Convention.
Schaffer, lives a handful of miles from the National Headquarters in Lancaster County, Pennsylvania. She has a 17-year-old daughter – who is graduating from high school this year – and a 9-year-old son. A self-described "national park geek," she loves collecting Junior Ranger Badges (under the guise of her children) and NPS Passport cancellation stamps. She shares that her favorite destination, to-date, remains  Zion National Park in Utah, where she hiked The Narrows, with gorge walls a thousand feet high, and a strenuous trail called The Subway.
Schaffer's current focus at Phi Sigma Pi is to nurture Member Engagement - both Collegiate and Alumni. Between the technological upgrades that will provide Members easier access with one another and the transparency with the Chapter Standards of Excellence, she is most excited about the establishment of such new programs as the Chapter Excellence Boards (CEB) where the programs allow Alumni to directly support Collegiate Chapters.
Overall, she said, it's the integrity of the people that has kept her at Phi Sigma Pi. "The Staff and Council relationships have always been strong," she said. "Being able to serve Members, provide opportunities to have them grow as leaders and make an impact on the community is just amazing."