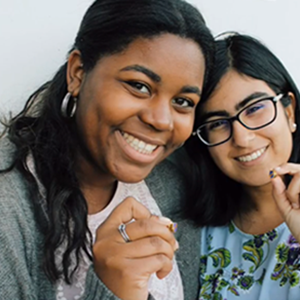 For a fraternity chapter, there is little that's more exciting than welcoming the newest members. This same excitement results when Phi Sigma Pi National Honor Fraternity welcomes a new Chapter.
This term the Phi Sigma Pi National Office is excited to work with students at Christopher Newport University, in Newport News, Virginia. We share a glimpse of what these students have set out to accomplish.
The first step to start a new Phi Sigma Pi Chapter is to ensure one would thrive on the chosen campus. Chapters do something similar when looking for Members to expand membership--who wants to join and where to find them.
The National Office begins this process by looking at a school's mission, ideals and current initiatives.
Christopher Newport sets out to cultivate the minds and hearts of their students to help form "good citizens and leaders."
The Fraternity also looks for organizations that would be perfect strategic partners to a Chapter. Christopher Newport has a number of programs that highlight professional development, community service and diversity. Sound familiar?
After connecting with administrators on campus and with students who believe Phi Sigma Pi can serve a strong purpose at the school, the Fraternity began the recruitment process.
National Staff hosted a table at the campus organization fair and presented Invitational Meetings for interested students. On Friday, Oct. 19, a group of passionate and excited students went through the Pinning Ceremony and began their lifelong journeys to live out the Phi Sigma Pi mission.
"I'm so honored to be a part of this founding Chapter of Phi Sigma Pi at CNU!" said Chapter Parliamentarian Bianca Brinceanu, a third-year cellular and molecular biology and neuroscience major. "There are so many distinct organizations on campus but none of which truly combine leadership, scholarship and fellowship. I think every school needs an organization like Phi Sigma Pi to help weave together all aspects of what a community truly is. Leaving a legacy involves multiple motivated individuals coming together to make a difference and pave the way for future generations. I can't wait to see where this journey takes us!"
The group now meets weekly to go through the Initiate program and discuss how they can leave their legacy on campus through creating a Phi Sigma Pi Chapter. Here are some thoughts and plans the groups is working toward as they develop a strong foundation for this new Chapter.
The group is planning a Tripod cooking event and a game night this term as a way of getting to know one another
Did you know Founding Members help pick the Chapter's mascot? During their meetings the group has narrowed it down to an owl (to promote wisdom), a column (to promote support or strength) or a griffin (to promote diversity).
Finally, Christopher Newport University stresses the importance of leaving a legacy. So, before commencement, the University hosts a candlelight ceremony to "symbolize the knowledge, experience and memories passed between peers and friends".
Follow the tag #leavealegacy to support these students as they journey to Founding Member of the newest Phi Sigma Pi Chapter.