Q: How did you become involved in disability activism?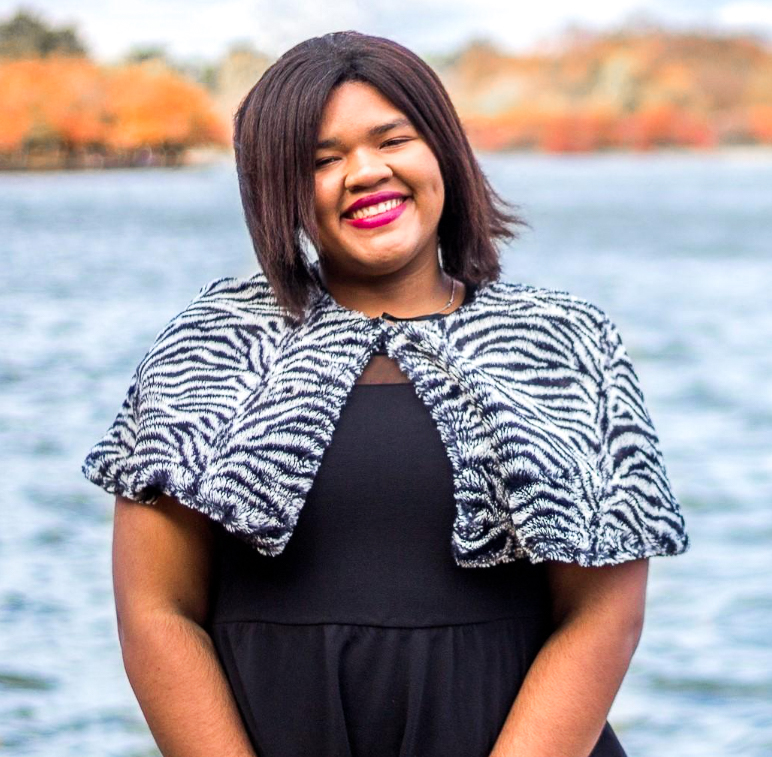 A: I have had a disability for almost my entire life, but it wasn't until college that I learned about and eventually became an active member of the disability community. It's actually Lime Connect that I have to thank for that; they're a nonprofit organization that's been working to rebrand disability through achievement. I was one of their 2018 Lime Connect Fellows, and during a leadership symposium they were hosting in New York City, I had the opportunity to speak with another fellow who had a disability very similar to mine. The conversation we had that day proved to be a real "lightbulb" moment for me. Our talk showed me that I was not alone and that we, as a community, are stronger when we choose to lift each other up and share our lived experiences. After that summer, I wanted to dive deeper into the disability community and find avenues to get involved with disability-related issues.
Q: In your own experience, why do you believe that the Americans with Disabilities act was important? What impacts did it have, and where is there still work to be done?
A: The passage of the ADA was a historic moment for the disability rights movement because it guaranteed that people with disabilities would have the same opportunities to fully participate in society as everyone else. A lot of disability advocates and activists worked extremely hard to get this act passed. I highly encourage those interested in the subject to watch, "Crip Camp," on Netflix, which covers the 504 sit-ins for the signing of Section 504 of the Rehabilitation Act of 1973, effectively paving the path for the ADA. In the United States, there are currently over 61 million adults who live with a disability; that translates to one in every four adults having a disability in our country. Many Disabled Americans, including myself, heavily rely on the ADA for protection and assurance in our daily lives.
While we should definitely celebrate the ADA, there is still more work to be done. To this day in the United States, the practice of subminimum wage remains present in the workforce, dealing especially significant harm to people with disabilities. Under the Fair Labor Standards Act, businesses can apply for permits to pay disabled employees well below the federal minimum wage of $7.25 an hour. Many states are starting to ban employers from issuing subminimum wages to people with disabilities, but in other places throughout the country, the practice continues unhindered. It goes without saying that we simply need to end the subminimum wage for people with disabilities altogether.
Q: What does it look like to be an inclusive disability advocate? 
A: In my personal opinion, anyone can become an advocate, because it is rooted in the desire to make a positive change within your community. As a Disabled Afro-Latina, some of my central goals in life are to increase representation in decision-making rooms and to help pave the way for multi-marginalized folks to thrive.
Currently, I am the Diversity, Equity, Inclusion, and Access (DEIA) Advisory Committee Chair of the Coelho Center at Loyola Law School. Along with the Executive Director, I helped establish this program as a response to a particular conflict that happened within my fellowship cohort, which ultimately resulted in a Black woman being removed from the space. The aftermath of that event made the other fellows and I feel afraid to speak up about our experiences, which made me realize that even when we share the common identifier of our disability status, it does not mean that we share the same lived experiences. Without preemptively understanding and embracing that, conflict can easily brew. I hope that establishing this committee will be the first of many steps to uproot systemic racism and ensure that future fellows feel a greater sense of inclusion and belonging within the space.
To be an advocate is to commit to lending your voice for change in the spaces you occupy, and as a disability inclusion advocate, I believe that it is vital to welcome and amplify the voices of disabled folks in the spaces where decisions are being made.
Q: July is Disability Pride Month! What do you want people to know?
A: While disability will always be a part of the conversation around diversity, equity and inclusion year-round, this particular month is a great opportunity to learn more about disability inclusion, amplify disabled voices, and support disability-led organizations and businesses. For those who are not familiar with the disability space, I highly recommend reading "Disability Visibility: First-Person Stories from the Twenty-First Century," by Alice Wong, which serves as a great introduction to the disability community as told through various perspectives. For those interested in becoming a more effective ally for Disabled People, I also recommend "Demystifying Disability: What To Know, What To Say, And How To Be An Ally," by Emily Ladau.
This month is also a great time to bring up disability inclusion within your organization, which can be done in many unique ways. For example, while not directly connected to Disability Pride Month, I once wrote an article during Disability Employment Month (October) for Jopwell, after noticing a general lack of disability-focused topics at that time. Everyone, including my coordinator, was very supportive of the piece, and writing the article ended up being a great learning experience. It is always important to find new ways to start and sustain the conversation about disability throughout our daily lives, to make the world a more inclusive place.
Q: Tell me a little about your experience in Phi Sigma Pi. How did your membership support your leadership development?
A: I really enjoyed and deeply appreciated my Phi Sigma Pi experience at American University, in Washington, D.C. As a Member, I had multiple opportunities to both develop my leadership skills and execute said skills, which helped me become a historian during my senior year of college. Additionally, I participated in Leadership in Action, which helped me hone my soft skills. Throughout that time I realized that I enjoyed bringing people together and planning out large-scale initiatives. I have to give thanks to my mentor for always believing in me; he really encouraged me to think big and find ways to get involved. Even to this day, I still look up to him as a shining example of outstanding leadership.
Q: Any final thoughts? 
A: Your voice, whether spoken or written, can make a huge difference. I was a pre-law fellow at The Coelho Law Center, a fellowship program that helps pave the way toward law school for students with disabilities. Within the program, we had a student blog section that we were able to utilize. I recently wrote a piece about the intersectionality of reproductive and disability rights, detailing my experiences with polycystic ovary syndrome (PCOS). Someone from the White House read my blog post and invited me to a roundtable discussion on the topic. It was an amazing experience, sitting in some of the country's most powerful seats with big disability leaders like Maria Town, President & CEO of The American Association of People with Disabilities. Even now, I, along with other disability leaders, are continuing to help the White House craft potential solutions to support Disabled Americans. You are the expert on your own lived experiences. It does not matter whether you are a president of a company or an intern; if you have something to say, say it out loud and say it with conviction.