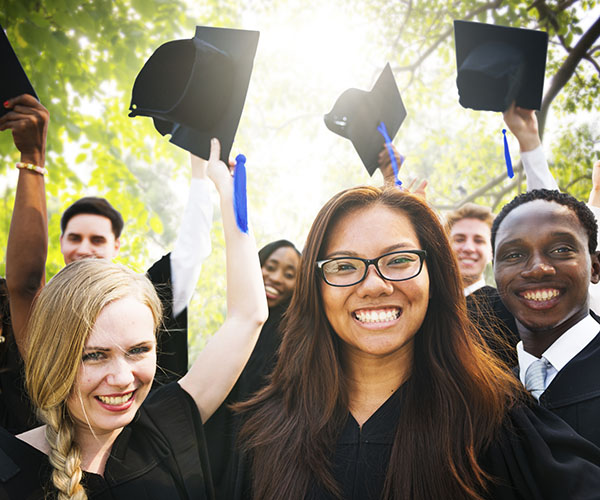 First-year students will soon learn that each semester and each year will seem to go faster than the last. As this December's graduating seniors prepare to carry the Lamp of Knowledge into the world from their Collegiate Chapters, many might still be uninformed about what to do over the coming weeks as they prepare for graduation. This article can serve as a helpful guide for steps you should take leading up to and after the ceremony.
Step One: Talk to your advisor; apply for graduation
Take time to see if there are any outstanding classes or assignments that would prevent you from graduating. Ideally, you want to do this the semester before you're scheduled to graduate. If you have not met with your advisor, and you plan to graduate this semester, meet ASAP. Your school probably has its own portal through which you can apply for graduation. If you are unsure, ask your advisor when you meet!
Step Two: Pay fees; get your tickets; order/pick up your cap and gown
You will want to share your special day with your loved ones. Most schools give out a few tickets for free. If you need extra, check now to see if there are any available. Also make sure you pay application or degree fees. You will want to order your cap and gown well in advance. If something goes wrong with the order, or if it does not fit, you will want to have time to reorder. Open the gown to let it hang; getting it out of the packaging at the last minute means a deeply wrinkled garment.
Step Three: Mailing information and special paperwork
You might want to check that the address your school has on file is where you want your diploma to be sent. If your school has an academic portal, you might be able to change your address there. You also could contact your school's academic records department. After all of your hard work, you don't want your diploma to end up lost in the mail. Determine if your school has any special paperwork, which might take the form of name pronunciation cards, confirmation of graduation status and surveys.
Step Four: Commencement rehearsal
Even if this is not mandatory, you should make it mandatory. At your moment of triumph you will want to look confident and proud not confused and lost.
Step Five: Graduate!
Honorable mention: Transcripts
If, for any reason, you will need college transcripts for graduate school or work, make sure you request those from the registrar before you leave campus. It is a lot more difficult to get those records, remotely.
During Graduation: Regalia
When you are finally crossing the stage at graduation, you might want to show off your Phi Sigma Pi National Honor Fraternity membership. There are a few chapters that sell stoles and cords! Check out the Wiki for those Chapters' information. Some of their deadlines for orders are as early as Nov. 1, 2018; don't be left out!
After Graduation: Moving
If you are considering a move to take a new job after graduation, check the Cost of Living Calculator to help determine if the salary offering is enough for your living expenses in the area to which you are moving! A mistake that many new graduates make is agreeing to take a job in a new area only to realize, later, that the salary does not allow them to due to cost of living.
"Every new beginning comes from some other beginning's end," is how the Semisonic song goes. "As one door closes, another one opens," also is a popular aphorism. There are many sayings, words of wisdom and lyrics about transitions, but none truly compare with the actual feelings of moving on. I truly hope your next steps in life are great ones filled with joy and memories. We here at Phi Sigma Pi National Honor Fraternity plan to support you every step of the way.
Alumni Advice:
"Get caught up in the pomp and circumstance of the occasion. Go to university-sponsored events, like senior picnics. Make time to spend time with classmates, friends, and Brothers, many of whom you might not see soon. Slow down to enjoy and celebrate your accomplishments." - Rachel Maleski, Alpha Epsilon '05
Do you have advice to your fellow graduating cohort or future graduating seniors? Do you have photos of your graduation regalia? Send them to Chris Kostelnik, Alumni Relations Coordinator, at ckostelnik@phisigmapi.org with a statement allowing us to use them, and they might be featured in a future blog post!