As a kid, William Brown (Gamma Zeta Chapter '16) was a troublemaker but, after being diagnosed with a rare form of childhood bone cancer, he changed direction. Eight months of chemotherapy and a knee replacement at 15, "made me open my eyes," he said. As did the kids around him who were in worse shape.
About a year and a half ago, Brown bought himself a camera and resurrected a high school interest in photography, he said. He snapped pictures of people, places and things. He posted on Instagram (@focusonwill), Twitter and YouTube, and some of his shots were published in The Riot Report, a publication focusing on the Carolina Panthers team, he said.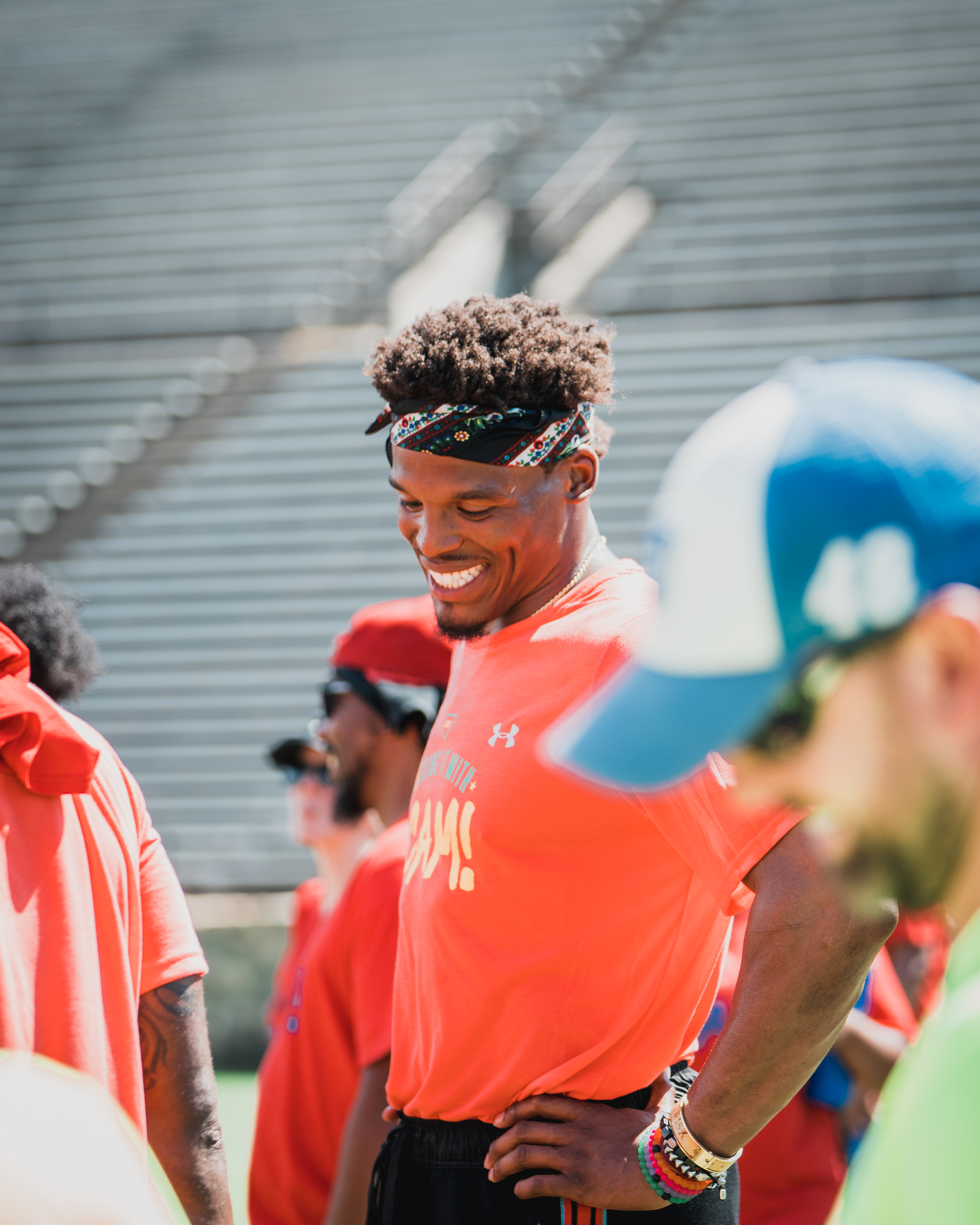 Though his day job is in business analysis and IT for Duke Energy, in Charlotte, N.C. -- he's a 2016 graduate of Western Carolina University with a degree in computer information systems and entrepreneurship -- Brown said his dream is to work for Pro Football Focus or NFL Films while continuing to volunteer for cancer organizations. So, when his work caught the attention of Panthers' quarterback Cam Newton, and he was invited to take photos at NFL games for a Cam Newton Foundation event, that dream didn't seem so lofty. 
Among his shots were pictures of New York Giants wide receiver Odell Beckham Jr. and other Giants and Panthers players.
"Up to this point I'd taken more, like, portraits and here I was on the field," the Gamma Zeta Chapter Alumnus said. 
The more exposure he can get in a league setting, he said, the better the chance he'll be working for the NFL one day.