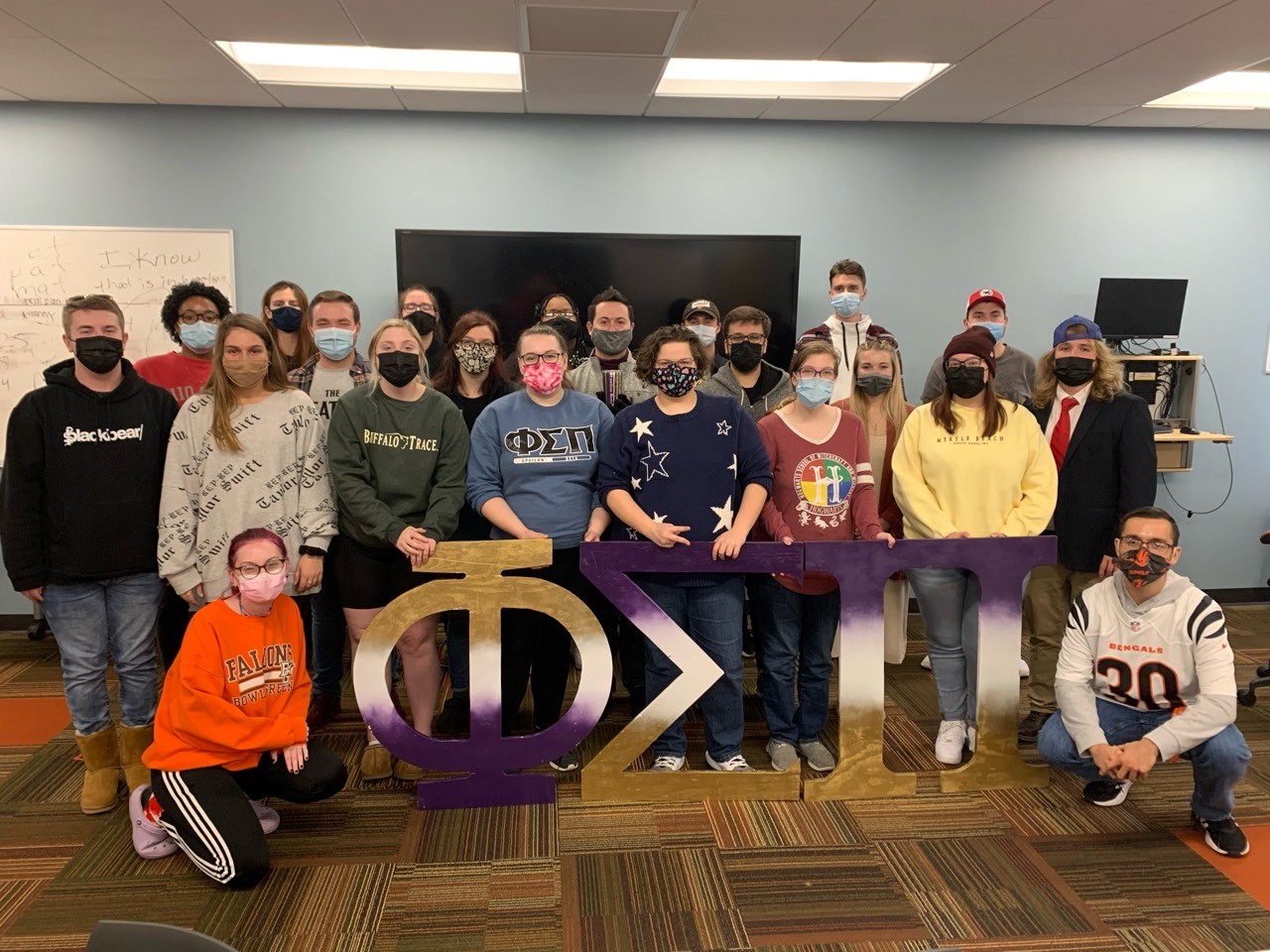 Phi Sigma Pi is recruiting achievers that are passionate about developing as leaders and improving humanity through scholarship, leadership and fellowship. Does that sound like you? You're invited to meet our Members and learn about the process of joining Phi Sigma Pi at one of our upcoming events!
Katie DeMarco, Recruitment Advisor, kademar@bgsu.edu
I'm an Early Childhood Education Major, and I am from Elyria, OH. Phi Sigma Pi has given me an opportunity to grow. Since being in Phi Sigma Pi, I've made many new friends and I have really stepped out of my comfort zone. My favorite Chapter event was our Fall 2021 semester retreat (pictured above)!

I hope you'll join us at one of our upcoming information sessions/recruitment events to meet many of our wonderful and friendly Members and learn more about our Chapter!