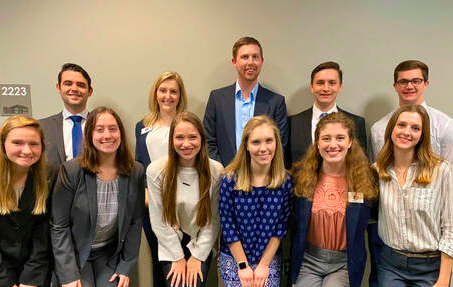 Phi Sigma Pi is recruiting achievers that are passionate about developing as leaders and improving humanity through scholarship, leadership and fellowship. Does that sound like you? You're invited to meet our Members and learn about the process of joining Phi Sigma Pi at one of our upcoming events!
Olivia White, President, ohw0001@auburn.edu
I'm a senior in Biomedical Sciences and I am from Montgomery, Alabama. Phi Sigma Pi has given me a place to call home on campus. It has truly given me many life-long friendships with many of the Members and Alumni resources I will treasure. My favorite Chapter event is our Taco Tuesday social event! It is always fun to eat tacos after Chapter and get to spend time with the other Members. I hope you will join us at one of our upcoming events to meet our Members and learn how Phi Sigma Pi at Auburn University can show you another side of the Auburn family.