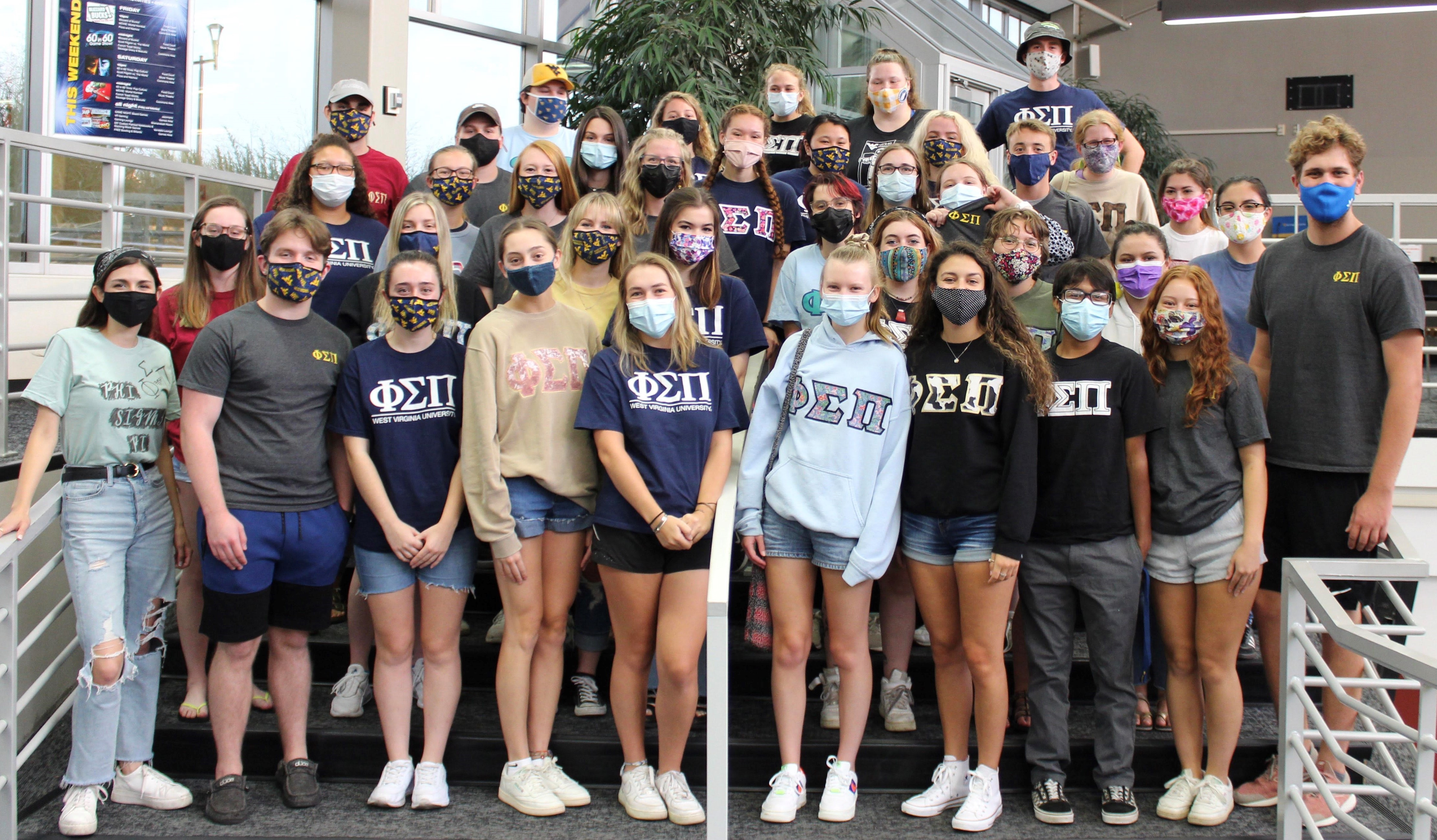 Phi Sigma Pi is recruiting achievers that are passionate about developing as leaders and improving humanity through scholarship, leadership and fellowship. Does that sound like you? You're invited to meet our Members and learn about the process of joining Phi Sigma Pi at one of our upcoming events.
Alyssa Carpenter, Initiate Advisor, amc0122@mix.wvu.edu

Hi! My name is Alyssa Carpenter. I am a senior psychology and women and gender studies major from Pittsburgh! My favorite events are the ones we do with our local philanthropy: Morgantown Pride! It is so rewarding helping an organization that stands for something that I am passionate about. I hope you will come out to Recruitment to learn about what we stand for and meet all the wonderful people that can change your life forever.