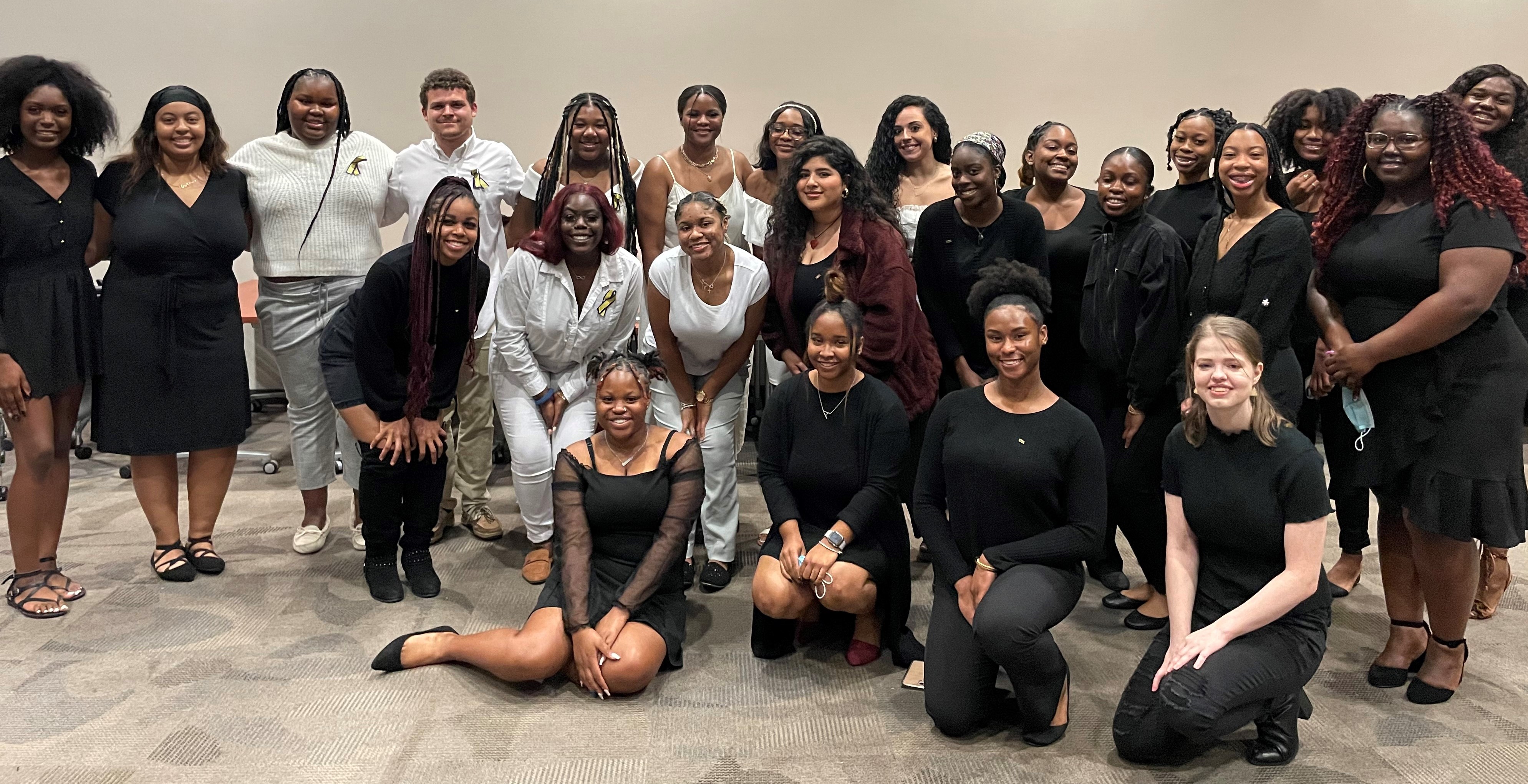 Phi Sigma Pi is recruiting achievers that are passionate about developing as leaders and improving humanity through scholarship, leadership and fellowship. Does that sound like you? You're invited to meet our Members and learn about the process of joining Phi Sigma Pi at one of our upcoming events!
Stanesha Ford, Recruitment Advisor, phisigmapi@westga.edu

I am from the small town of Eatonton, Georgia but I went to an early college program in Milledgeville, Georgia. I plan to graduate with my Bachelor of Science in Nursing in December this year (woot, woot!). Phi Sigma Pi has given me another space away from home to just be myself and be accepted. The Members I have on campus are the absolute best, and we are always there for each other, whether needing a pep talk before a test or a good laugh. My favorite event from the last year was the service event at a local nursing home. Many of the residents and staff there let us know how much they enjoyed seeing new faces to talk to and have a good time with. I hope to see you all join so you can indulge in all the fun we offer and meet our amazing Members in Phi Sigma Pi!