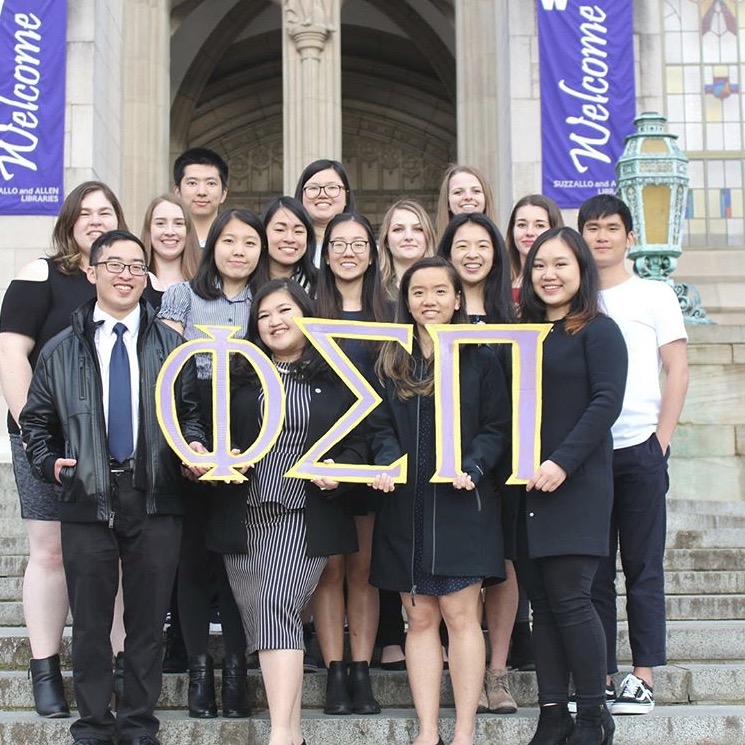 Phi Sigma Pi is recruiting achievers that are passionate about developing as leaders and improving humanity through scholarship, leadership and fellowship. Does that sound like you? You're invited to meet our Members and learn about the process of joining Phi Sigma Pi at one of our upcoming events!
Wien Sillevis Smitt, Recruitment Advisor, wien.sillevis.smitt.00@gmail.com

I use she/her pronouns and was raised in San Jose, California. I am a junior studying Law, Societies & Justice and the Comparative History of Ideas! I joined Phi Sigma Pi to meet people outside of my major to form lifelong friendships, develop my leadership skills and make an impact on campus. Phi Sigma Pi has given me a space to grow many of my leadership skills and to work with some really incredible people! One of my favorite recent Chapter events is the Burke Museum Tour we took last quarter. It was a really great way to learn more about the PNW's history! I hope you join us to get to know us a bit better and learn about all the ways Phi Sigma Pi can help you grow!