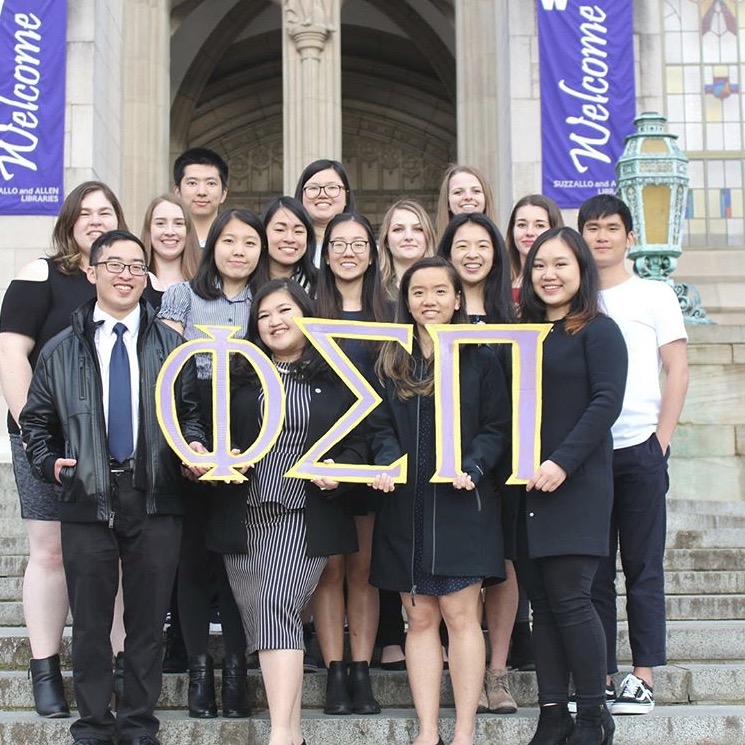 Phi Sigma Pi is recruiting achievers that are passionate about developing as leaders and improving humanity through scholarship, leadership and fellowship. Does that sound like you? You're invited to meet our Members and learn about the process of joining Phi Sigma Pi at one of our upcoming events!
Leslie Gomez, Recruitment Advisor, psphonor@uw.edu
Hi, my name is Leslie Gomez! I am from Eastern Washington and I will be a senior this year Majoring in Public Health. Phi Sigma Pi has given me a new group of friends that I can see myself staying connected to regardless of where we are in the world after graduation. It has also given me a space where I feel comfortable sharing ideas and feel like I am genuinely being heard. Of the different events we have held in the previous year I really enjoyed volunteering at the Ronald McDonald house and going to the pumpkin patch with other Members in the fall. I hope you will attend one of our upcoming events to learn more about our group, and why it is such an awesome experience, while getting to meet some of our Members. Recruitment is informational but it is also a fun time and we can't wait to welcome our new Members.