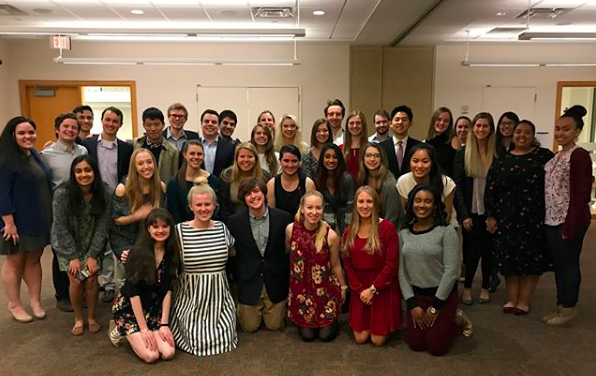 Phi Sigma Pi is recruiting achievers that are passionate about developing as leaders and improving humanity through scholarship, leadership and fellowship. Does that sound like you? You're invited to meet our Members and learn about the process of joining Phi Sigma Pi at one of our upcoming events!
 

Charles Fabricant, President, charles.r.fabricant@vanderbilt.edu
I am a Senior double majoring in HOD and Econ with a minor in Environmental Sustainability. I am from Asbury Park, NJ, and I hope to see you at future Phi Sigma Pi events! Phi Sigma Pi has given me a great group of friends with interests across campus. Without Phi Sigma Pi, I would have likely never met some of my best friends on campus. My favorite chapter event was our Phi Sigma Pi intramural dodgeball games. I hope that students will attend recruitment because we are working hard to add new perspectives to Phi Sigma Pi. The more diversity of experiences we have, the more we are able to grow and lead in the Vanderbilt Community.