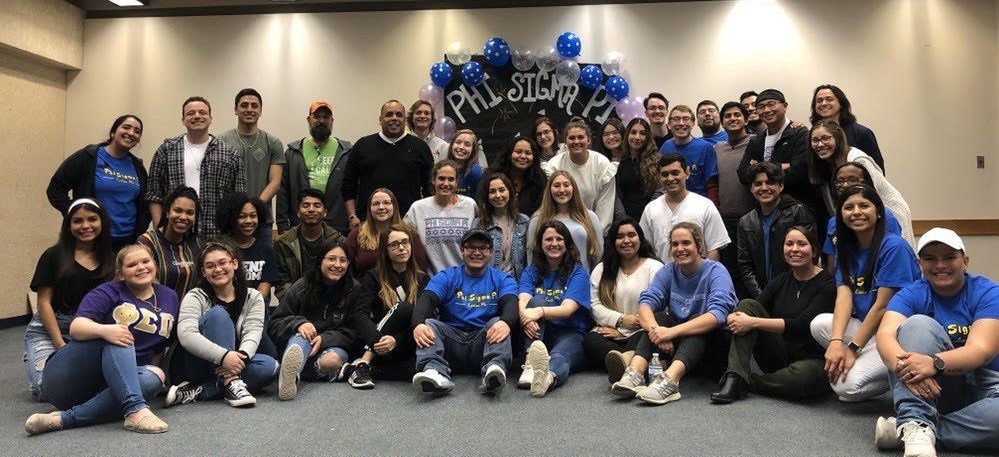 Phi Sigma Pi is recruiting achievers that are passionate about developing as leaders and improving humanity through scholarship, leadership and fellowship. Does that sound like you? You're invited to meet our Members and learn about the process of joining Phi Sigma Pi at one of our upcoming events!
Scott Johansen, Membership Development Advisor, sdjohansen99@gmail.com
I am a senior Health major with an Anthropology minor. I am from Northern Illinois. I enjoy crafting of all kinds, hiking when it's not too hot, reading, watching shows and movies, and hanging out with my friends and Phi Sigma Pi Members. Phi Sigma Pi has given me a home away from home filled with like-minded individuals who genuinely want to help others. It has also given me the opportunity to grow in my confidence, self esteem and communication skills. I also gained an awesome Big/Little line filled with my forever friends and supporters. I would definitely have to say Bid Day my first semester as a Member has been my favorite Phi Sigma Pi event. I truly got to bond with our incoming class and my fellow Members. I hope you attend our Recruitment to meet the awesome Members of our Chapter. They are all genuine and amazing people who are always there for each other no matter what. It is also a great way of finding new friends and a community on campus, especially as we continue to navigate these weird times. Hope to see and meet you soon at some of our events and info sessions!

Corrine Pierce, Membership Development Advisor, corrine.pierce2018@gmail.com
I am a junior majoring in Accounting at UTSA. I transferred to UTSA/moved to San Antonio from UH Manoa/Honolulu, HI in 2019. Phi Sigma Pi has given me the opportunities to meet and befriend like minded people. It has given me some wonderful friends and it has also given me an opportunity to get more involved in campus life. With everything being virtual and only being Inducted last semester, I haven't been able to attend very many Chapter events, but I really enjoyed the Big and Little Extravaganza! I hope that you will attend our Recruitment because I would love to give someone else the same great experience I had when I joined Phi Sigma Pi.