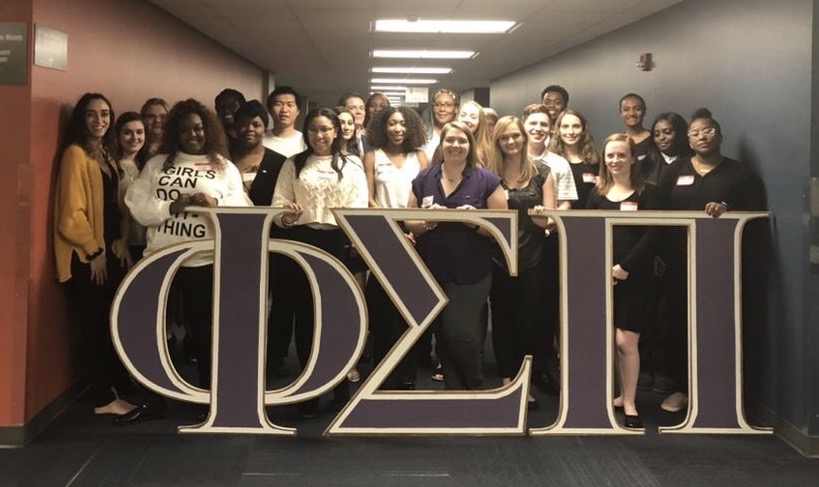 Phi Sigma Pi is recruiting achievers that are passionate about developing as leaders and improving humanity through scholarship, leadership and fellowship. Does that sound like you? You're invited to meet our Members and learn about the process of joining Phi Sigma Pi at one of our upcoming events!
Gabrielle Louque, Recruitment Advisor, gelouque@uncg.edu
I am from Clayton, NC. I am a senior psychology major with a minor in biology. I will graduate in spring 2022. Phi Sigma Pi has given me a family, and friends. They have given me a support system and most of all a voice. Before I joined I had very little ambitions to be a leader but Phi Sigma Pi gave me that ambition. My favorite events are our movie and game nights. I hope you will join our Recruitment events because we really are a fun group of people to be around. Also we would love to have you stick around and get some leadership experience.