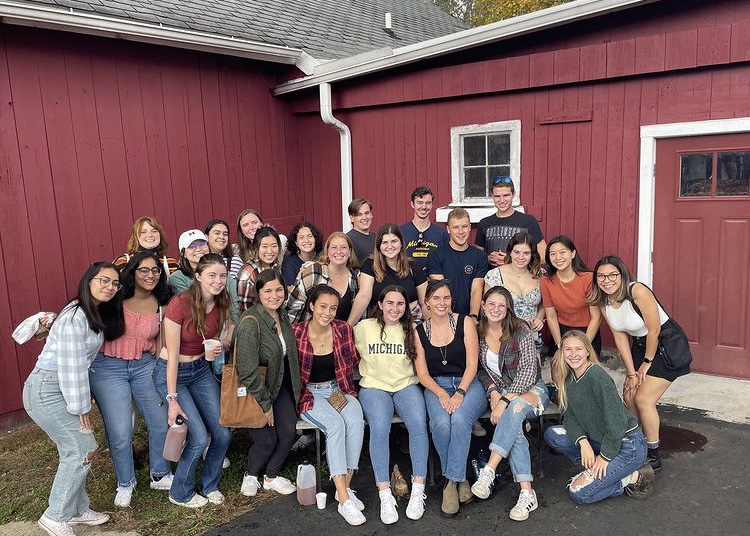 Phi Sigma Pi is recruiting achievers that are passionate about developing as leaders and improving humanity through scholarship, leadership and fellowship. Does that sound like you? You're invited to meet our Members and learn about the process of joining Phi Sigma Pi at one of our upcoming events!
Dina Sapiro , Recruitment Advisor, drsapiro@umich.edu
I'm a junior studying Molecular, Cellular, and Developmental Biology (MCDB), minoring in Medical Anthropology on the Pre-Med track. I am originally from Potomac, Maryland. Phi Sigma Pi has given me an amazing group of friends and a community on campus. I have created friendships that I know will last well beyond college. My favorite Chapter event thus far was organized by our leadership chair where Members of the Fraternity competed with each other to see who could walk the most through the app Charity Miles. We were able to raise money for a charity of our choice while walking and competing with friends! I hope that you'll join us at one of our upcoming events to meet the Members of Phi Sigma Pi, a group of people that come from every walk of life but all share the same humor, passion, and drive!