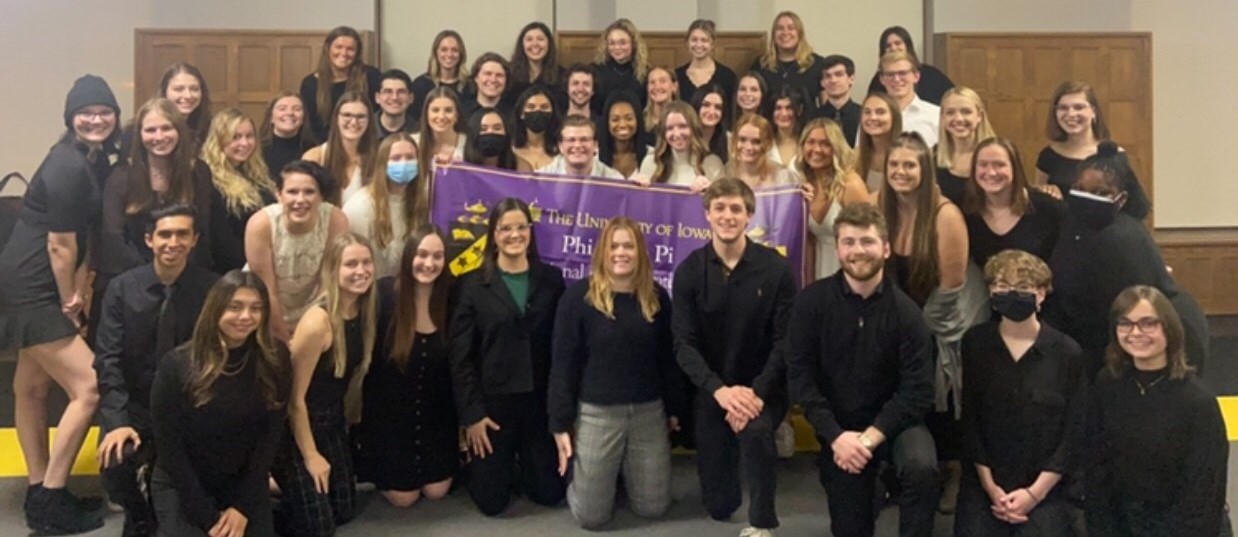 Phi Sigma Pi is recruiting achievers that are passionate about developing as leaders and improving humanity through scholarship, leadership and fellowship. Does that sound like you? You're invited to meet our Members and learn about the process of joining Phi Sigma Pi at one of our upcoming events!
 

Katie Blakeley, Recruitment Advisor, katherine-blakeley@uiowa.edu
Hi, my name is Katie Blakely and I am a junior at the University of Iowa double majoring in Human Physiology and Music, on the Pre-Physical Therapy Track, as well as getting a Disability Studies Certificate. Phi Sigma Pi has given me life-long relationships that will remain long after college. It has also expanded my leadership skills throughout different opportunities in the organization. 

My favorite Chapter event was our trip to Wilson's Apple Orchard. This was the perfect opportunity to meet Members as well as improve the relationships with Members we already met. I hope you'll join us at one of the upcoming Recruitment events so you get the chance to meet some of our Members and learn more about how Phi Sigma Pi can impact your life in so many positive ways!

 

Emily Blenck, Co-Recruitment Advisor, emily-blenck@uiowa.edu
I am a third-year student studying Political Science with a certificate in Sustainability. As far as chapter events go, my favorite experience is attending coffee chats during recruitment week because I love both caffeine and meeting new potential Members. I am looking forward to seeing several new faces during our Recruitment week, as well as sharing how Phi Sigma Pi has given me the opportunity to feel at home on campus while improving my academic and professional lifestyle.