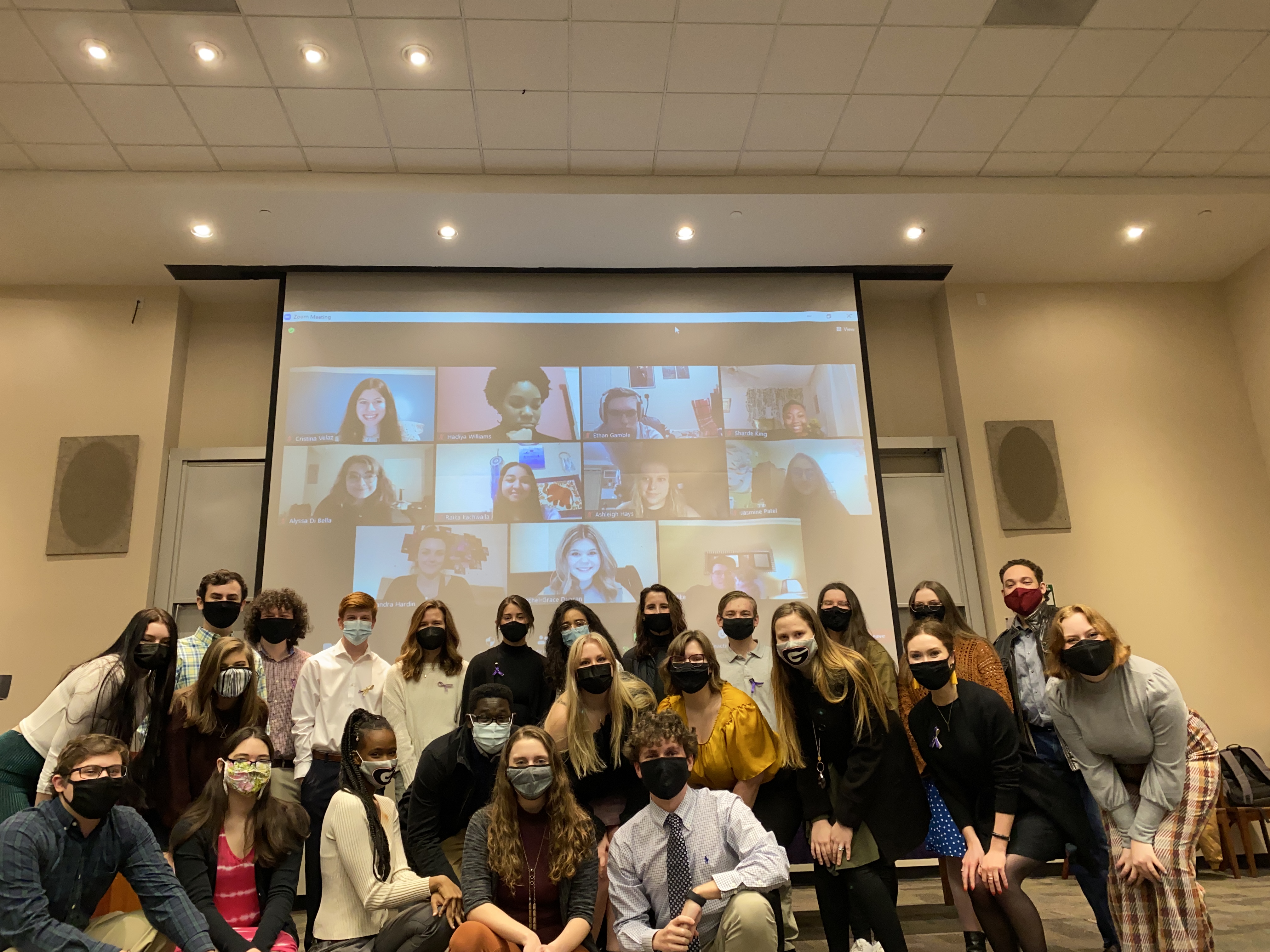 Phi Sigma Pi is recruiting achievers that are passionate about developing as leaders and improving humanity through scholarship, leadership and fellowship. Does that sound like you? You're invited to meet our Members and learn about the process of joining Phi Sigma Pi at one of our upcoming events!
 

Davis Peel, Recruitment Advisor, psp.bz.rush@gmail.com
I'm in my last semester at UGA as a Mechanical Engineering major. I'm from Evans, GA. Phi Sigma Pi has given me the opportunity to foster relationships with people I may never have had the opportunity to meet. It really has become like my family. My favorite events are our service events because I really enjoy giving back to the community. I hope you'll attend to meet a diverse group of people and hear about how Phi Sigma Pi can help you to make life-long connections.

Mallory Lee, Co-Recruitment Advisor, psp.bz.rush@gmail.com
I am a third year Animal Science major graduating in Spring 2023. I am currently on a Pre-Vet track and am from Perry, GA. Phi Sigma Pi has given me somewhere that I can belong on campus. I've never been one to get out of my comfort zone to talk to other people, but I have truly found my voice and favorite group of people through Phi Sigma Pi. My favorite Chapter event would have to be our trivia nights! I love getting to work as a team and use each other's strengths. But I really love any time that I get to spend talking and hanging out with the Members! I hope you'll join us at Recruitment to meet people who will expand your comfort zone! I tell everyone I meet about how much I love being a part of such an inclusive, non-judgemental group on campus!