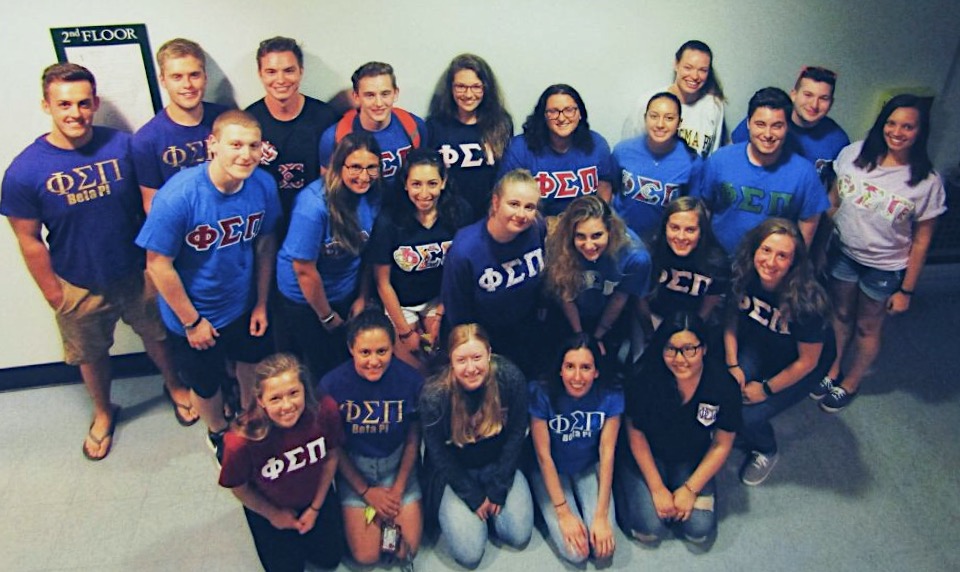 Phi Sigma Pi is recruiting achievers that are passionate about developing as leaders and improving humanity through scholarship, leadership and fellowship. Does that sound like you? You're invited to meet our Members and learn about the process of joining Phi Sigma Pi at one of our upcoming events!
Chelsea Cocozza, Recruitment Chair, chelsea.cocozza@uconn.edu
Hi, everyone! I am a Junior/ Marketing Major from Southington, CT. My favorite Phi Sigma Pi memory was when we all met up in the student union to carve pumpkins for Halloween. I got to meet a bunch of the Members since I was new to Phi Sigma Pi. Everyone was so friendly, I felt so at home! Students should join Phi Sigma Pi because you will have so many opportunities to make lifelong friendships, gain leadership skills, and be a part of an organization that can positively impact your college experience.