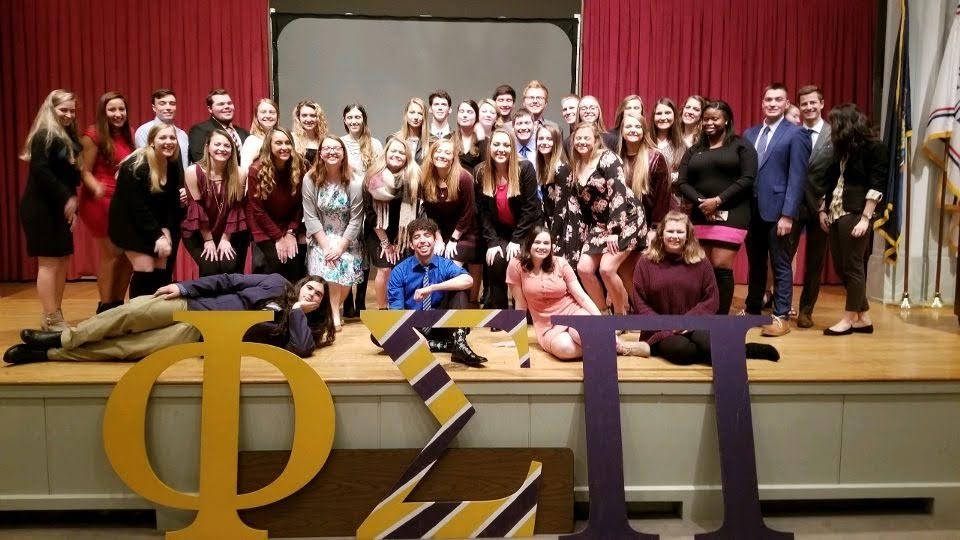 Phi Sigma Pi is recruiting achievers that are passonate about developing as leaders and improving humanity through scholarship, leadership and fellowship. Does that sound like you? You're invited to meet our Members and learn about the process of joining Phi Sigma Pi at one of our upcoming events!
Collin Horan, Recruitment Advisor, ch9504@ship.edu
I am a sophomore Secondary Education Major from Greencastle, PA. Through Phi Sigma Pi, I have made some of the closest friends I've had. I have also been able to grow as a person, in ways such as scholarship through having educational events, fellowship by getting to meet new people from all different backgrounds, and leadership through being elected to an executive position this semester. My favorite event I've been a part of at Phi Sigma Pi was truthfully last semester's meet nights. I enjoyed being able to meet the new students as well as be able to bond with Members. I hope to see lots of students at the meet nights because this Fraternity is so much more than just an organization, it truly is a brotherhood. It is a great chance for someone to get involved on campus and helps you meet people and have experiences that will impact you for the better for the rest of your life.