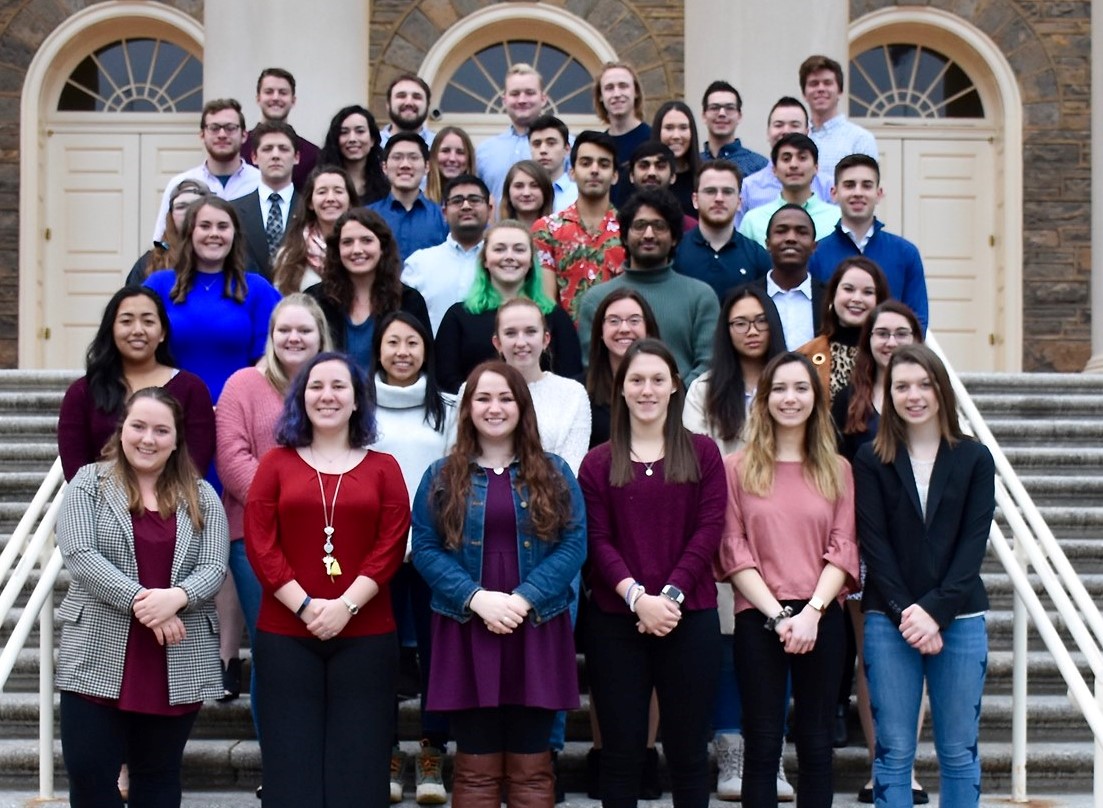 Phi Sigma Pi is recruiting achievers that are passionate about developing as leaders and improving humanity through scholarship, leadership and fellowship. Does that sound like you? You're invited to meet our Members and learn about the process of joining Phi Sigma Pi at one of our upcoming events!
Julia Mudryk, Recruitment Advisor,  jqm6622@psu.edu
My name is Julia Mudryk! I am a junior Biology major and I'm from Richmond, Virginia. I joined Phi Sigma Pi to meet like-minded individuals who value scholarship and would help me become a better version of myself. I've been in PSP for a little over a year, and I know that the relationships I have made will last well beyond college. I met my best friends and roommates through Phi Sigma Pi! The brotherhood is so friendly, and I know that I will always have people that will be there for any hardships I may face.

My favorite leadership/service Chapter event was the social justice roundtable! It was run by our DEI chairs, and it helped spark some important conversations. I felt like it was really helpful for our Chapter, and I love attending events like this. During Recruitment, I hope that you will see how closely-knit and inviting our group is and feel like you have a supportive home with us on campus. I also hope that Phi Sigma Pi can provide you with ways to improve your resume and give back to our community on campus.