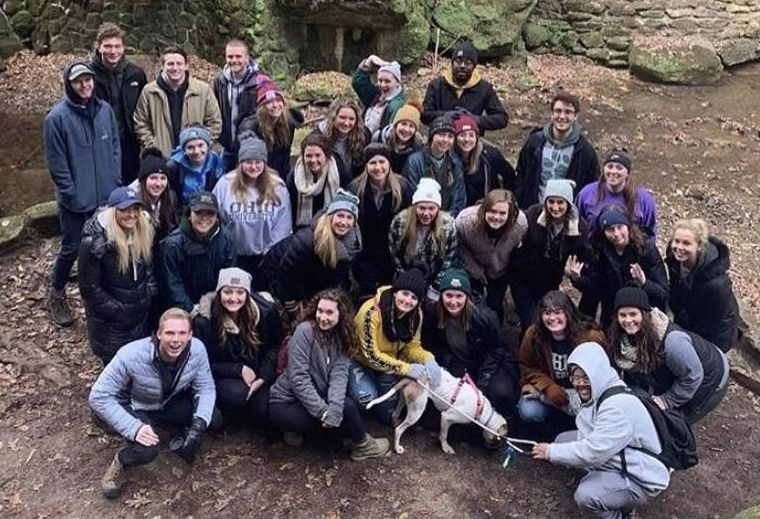 Phi Sigma Pi is recruiting achievers that are passionate about developing as leaders and improving humanity through scholarship, leadership and fellowship. Does that sound like you? You're invited to meet our Members and learn about the process of joining Phi Sigma Pi at one of our upcoming events!
Sophia Marolt, Recruitment Advisor, sm895916@ohio.edu
Originally I am from Crooksville Ohio and am now a senior in the Interior Architecture program here on campus. Phi Sigma Pi has given me a sense of community here at OU. Our Members represent so many majors and clubs that everywhere you go you can see someone you know. Along with being a great support system when if comes to studying for classes or even just wanting to grab a coffee with a friend. When it comes to picking a favorite Chapter event it is hard to choose just one. Even while being online our Members kept events interesting like doing a cooking series or group meditation and yoga. While some our in person events have included hiking or coffee with Initiates. My hope as Recruitment Advisor is to help students find their place here on campus. I believe that with the wide variety of things we do as a Chapter there is something for everyone while being an all inclusive environment for individuals to thrive in.